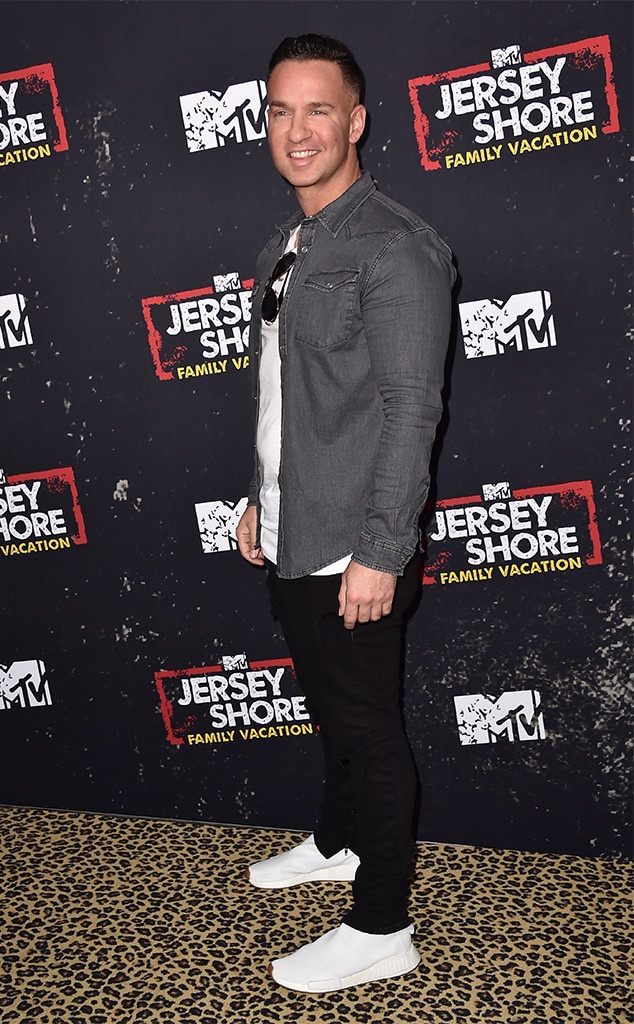 Alberto E. Rodriguez/Getty Images
Mike "The Situation" Sorrentino celebrated a major milestone this weekend.
On Sunday, the Jersey Shore star revealed he's now been sober for more than two years. 
"28 months clean and sober," the reality star wrote on Instagram. "Here is MY 2 year medallion. We do recover."
The news comes just a few months after Sorrentino pleaded guilty to a charge of tax evasion. 
This isn't the first time Sorrentino has opened up about his sobriety. During an interview with E! News, the MTV star said he hoped to set a "good example" for the "recovery world" that "it is possible to have fun and dance in the club without drinking."
Sorrentino attended rehab in 2012 after becoming addicted to prescription drugs. According to People, the reality star was then sober for a few years but relapsed in 2015 after cracking his rib at the gym and being prescribed painkillers.
"From there it was just a spiral," he told the magazine. "Your emotions are blocked. So you really ruin relationships with everyone in your life."
During an interview with E! News, Sorrentino admitted he was "heavily using" during an early season of Jersey Shore.
"When I watch certain seasons—I think mostly the Italy season—it's hard for me to watch that one because I was coming at everyone and for no reason apparent. And it's because—and a lot of people didn't know—in that particular season I was really heavily using," he said. "I didn't know how to control my emotions like I do today. I was not running a program. I was actually trying to get clean that year. It didn't really work, but I was trying that year. I was just agitated all the time, trying to start fights all the time. I didn't know what was going on."
Watch:
What Life is Like For Mike Sorrentino Now That He's Sober
However, being sober has taught The Situation a lot.
"Being sober] really taught me how to be at peace. It taught me to be more accepting," he told E! News. "I live my life today at peace. I try not to have any arguments. I mean, everything in my life has changed. I don't speed. I don't get into fights. I don't get into arguments. I really feel awesome today."
In addition to celebrating his sobriety, Sorrentino celebrated his engagement to Lauren Pesce at the end of April.