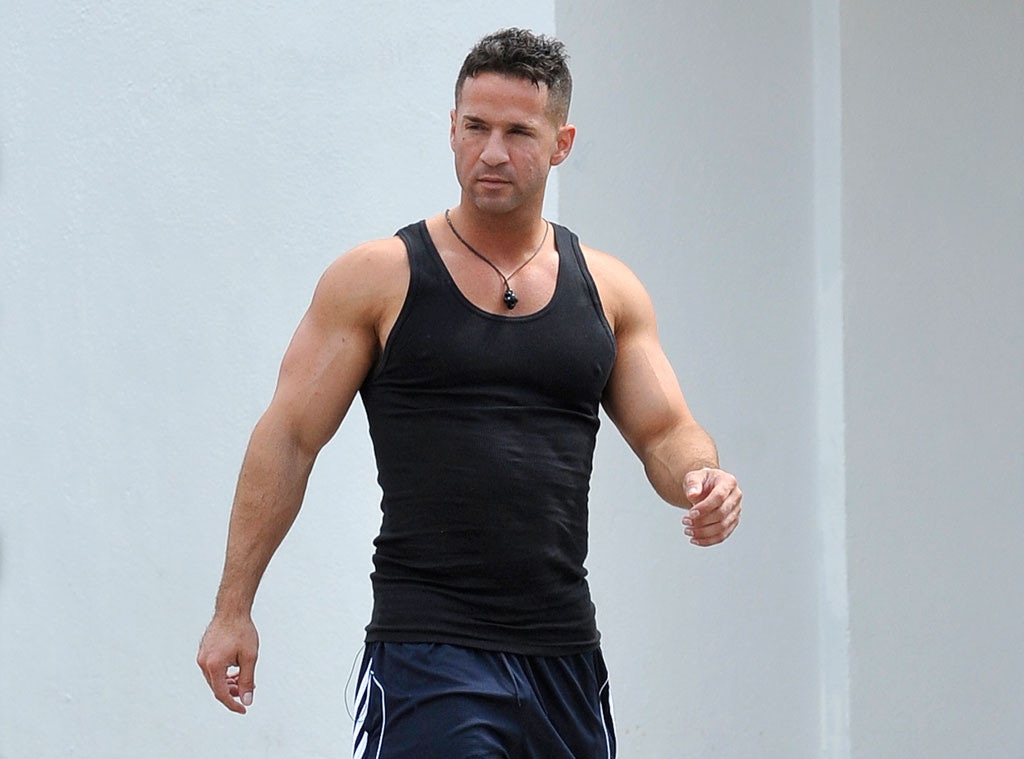 Michael N. Todaro/Getty Images
Elder Ordonez/INFphoto.com
Mike told People he had initially worked out to cope with the stress in his life, but cracked his ribs at the gym in 2015 and was then prescribed painkillers, which caused his relapse.
"From there it was just a spiral," he said. "Your emotions are blocked. So you really ruin relationships with everyone in your life."
His comments were also made ahead of Friday's premiere of the WE tv reality show spinoff Marriage Boot Camp: Reality Stars Family Edition, which features him, Marc and their other brother Frank Jr.
"[Mike] Sorrentino wants to fix things with his brothers Marc and Frank Jr.," read a WE tv statement. "With the looming threat of jail time for tax evasion putting a major strain on their relationship, these three brothers must put their pride aside to bring their family back together."