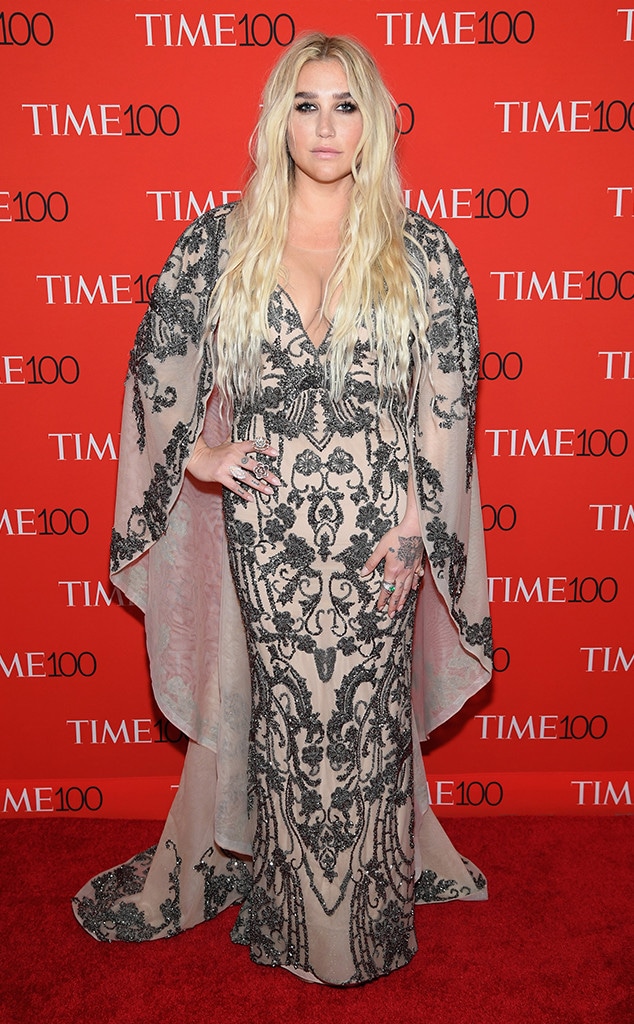 Dimitrios Kambouris/Getty Images for Time
Kesha is opening up about both her personal and professional challenges—and how she came out stronger than ever. 
In a preview for her upcoming interview with CBS Sunday Morning, the musician gets vulnerable when discussing her past struggles, which include checking into rehab in 2014 for an eating disorder.
"I knew I had to because I hated myself so much," Kesha says about the decision to seek help.
Despite this dark period in her life, something beautiful came out of it: new music.
Kesha's released her third studio album, Rainbow, in August 2017. The personal album was a turning point for her. 
Of the album, which debuted at #1, she says, "I feel like I took my life back." 
Kevin Winter/Getty Images
This is not the first time the songstress has spoken out about her struggle with body issues.
The "TiK ToK" singer recalled the exact moment she realized she needed help in an interview with Rolling Stone. After pretending to eat at a dinner party, Kesha became anxious about hiding her meal and decided enough was enough.
"And then finally I was like, 'F--k. This. Sh-t. F--k this sh-t. I'm hungry!' And I am so anxious that I feel like I'm going to explode from all the secrets. All the secret times I'm pretending to eat or other times I'm purging, and I'm trying to not let anybody know. And I'm just f--king sick of this shit," she told the magazine. "And I remember just shaking because I was so fed up, so anxious, and I was just mad that I had let myself get to that point."
She also spoke about it in the June issue of Cosmopolitan.
 "I'm not a size. I'm not a number," she told the publication. "I am a strong, badass, motherf--king woman, and quite frankly, I like my junk."
On overcoming her insecurity, she continued, "It was scary, but I finally put my foot down and chose life."
The preview also touches on her ongoing lawsuit against former producer, Dr. Luke.  
"There's only so much somebody can take," she says, hinting at the legal battle.
The full interview airs this Sunday, May 6th, on CBS Sunday Morning.