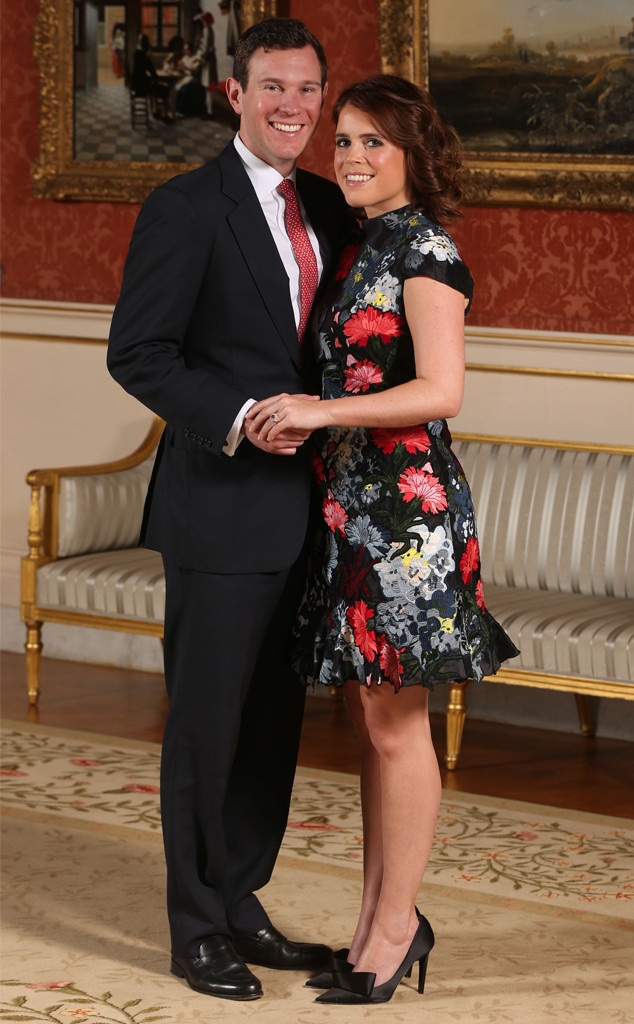 Jonathan Brady/PA Images via Getty Images
Prince Harry and Meghan Markle have some new neighbors.
According to The Sun, Princess Eugenie and her fiancé Jack Brooksbank have moved into a cottage at Kensington Palace—right by Meghan and Harry's home. People also confirmed the news.
Both media outlets claim Eugenie and Jack have moved into Ivy Cottage—a three-bedroom residence close to not only Harry and Meghan but also to Prince William, Kate Middleton and their three children.
This is reportedly Jack and Eugenie's first home together.
The couple shares more than just a neighborhood with Harry and Meghan. They also share a wedding venue. Eugenie and Jack are scheduled to tie the knot at St. George's Chapel in Windsor Castle—the same place Meghan and Harry will say "I do." Eugenie and Jack will become husband and wife in October while Meghan and Harry will marry this month. Eugenie's parents, Prince Andrew and Sarah Ferguson, announced her engagement in January.
The move is surely a welcomed one. A source close to the royals previously told E! News Harry is "close" to both Eugenie and her sister Princess Beatrice.
Welcome to Kensington Palace, Eugenie and Jack!