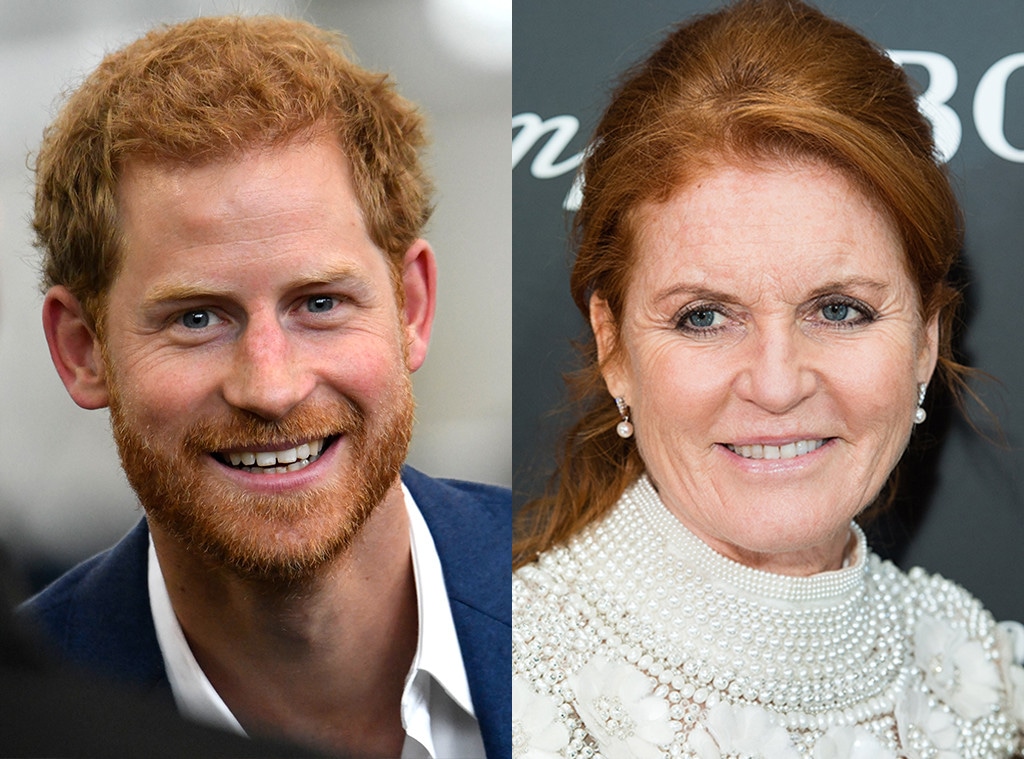 Getty Images
Prince Harry will not ostracize Sarah Ferguson from his wedding day. 
Despite initial reports suggesting otherwise, E! News has learned the Duchess of York will receive an invitation to his May 19 nuptials to Meghan Markle.
A source close to the royal explains, "Harry always planned to invite [her]. She is the mother of [Princess] Eugenie and [Princess] Beatrice, both of whom he is close to. Harry has always been fond of Ms. Ferguson and he would never want to exclude a family member."
Fergie was previously married to Prince Andrew, the second son of Queen Elizabeth II and Prince Philip, for a decade before divorcing in 1996. Her lifestyle became a topic of tabloid controversy in the following years, and tension between Ferguson and some members of the royal family reached an all-time high in 2010 when it was revealed that Ferguson offered to sell access to Prince Andrew for upwards of $700,000. 
Julian Parker/UK Press via Getty Images
As a result, the Duchess was snubbed from attending Prince William and Kate Middleton's 2011 wedding. This time around, our source says Harry and Meghan have all the say in who will (and won't) be present when they tie the knot. 
"While there may be people within the Households who would rather she didn't attend, Harry has not had to fight to invite her," the source adds. "Every decision Harry and Meghan make for this wedding is their own. They have the freedom to do as they please."
Additionally, we're told invites for the wedding of the year will be sent out sometime between late February and early March. And just as William and Kate's guest list included the likes of Elton John, David Beckham and Victoria Beckham, royal watchers are expecting just as many celebs to step out for Harry and Meghan's ceremony. 
Markle's star-studded squad is made up of Serena Williams, Priyanka Chopra and Suits co-star Patrick J. Adams, while Harry has established quite a bond with former president Barack Obama and is known for his friendships with Cara Delevingne, Margot Robbie and even Rihanna. 
Let's just say the countdown to their big day is most definitely on!