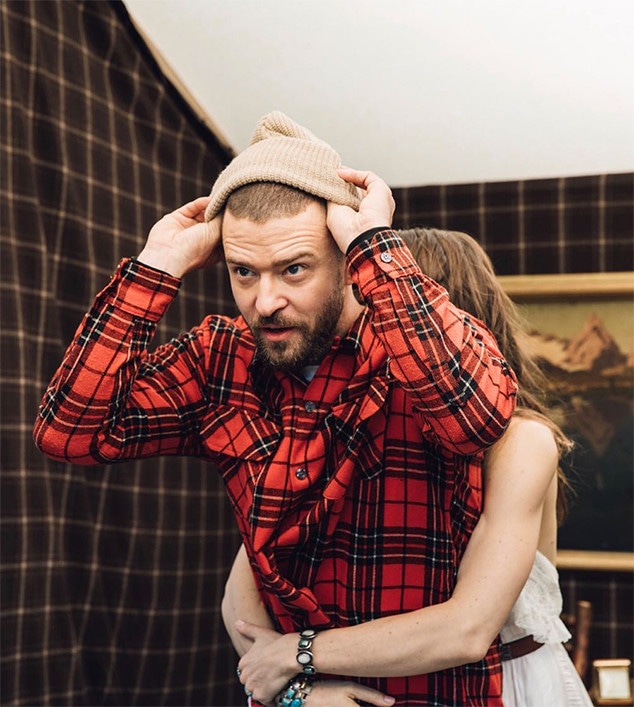 Instagram
Jessica Biel has got Justin Timberlake's back.
The 37-year-old singer posted on his Instagram page on Saturday a sweet photo of him standing with wife Jessica Biel's arms wrapped around him.
"She's got my back," he wrote.
Timberlake and Biel, 36, have been married since 2012 and share a 3-year-old son, Silas.
The two rarely share photos of their family on social media but when they do, it's extra special.
In March, Biel posted on her Instagram page a video of Timberlake performing onstage.
"There's nothing better than watching your man do what they've been put on this earth to do," she wrote. "I'm so proud of you, man of the woods! #MOTWTOUR."
In January, Biel posted a photo of the two looking cozy on his birthday, accompanied by a message of support for her hubby ahead of his 2018 Super Bowl Halftime Show performance.
"A picture says a thousand words. And thank goodness because there aren't enough to express ALL the aspects of my love and respect for you," she wrote. "Here's to a spectacular year ahead. I'm so proud of all you've accomplished and all that is ahead for you. plus you're a super hot dad. A ninja dad. A kiddie teeth brushing, Jedi sleep mind tricking, intimidating dad voice disciplining SUPER HOT DAD. I love you, you hot dad.. I'm here, right by your side, OG fan girl #1. Happy birthday, my beloved. Now go crush it this weekend at SB LII."