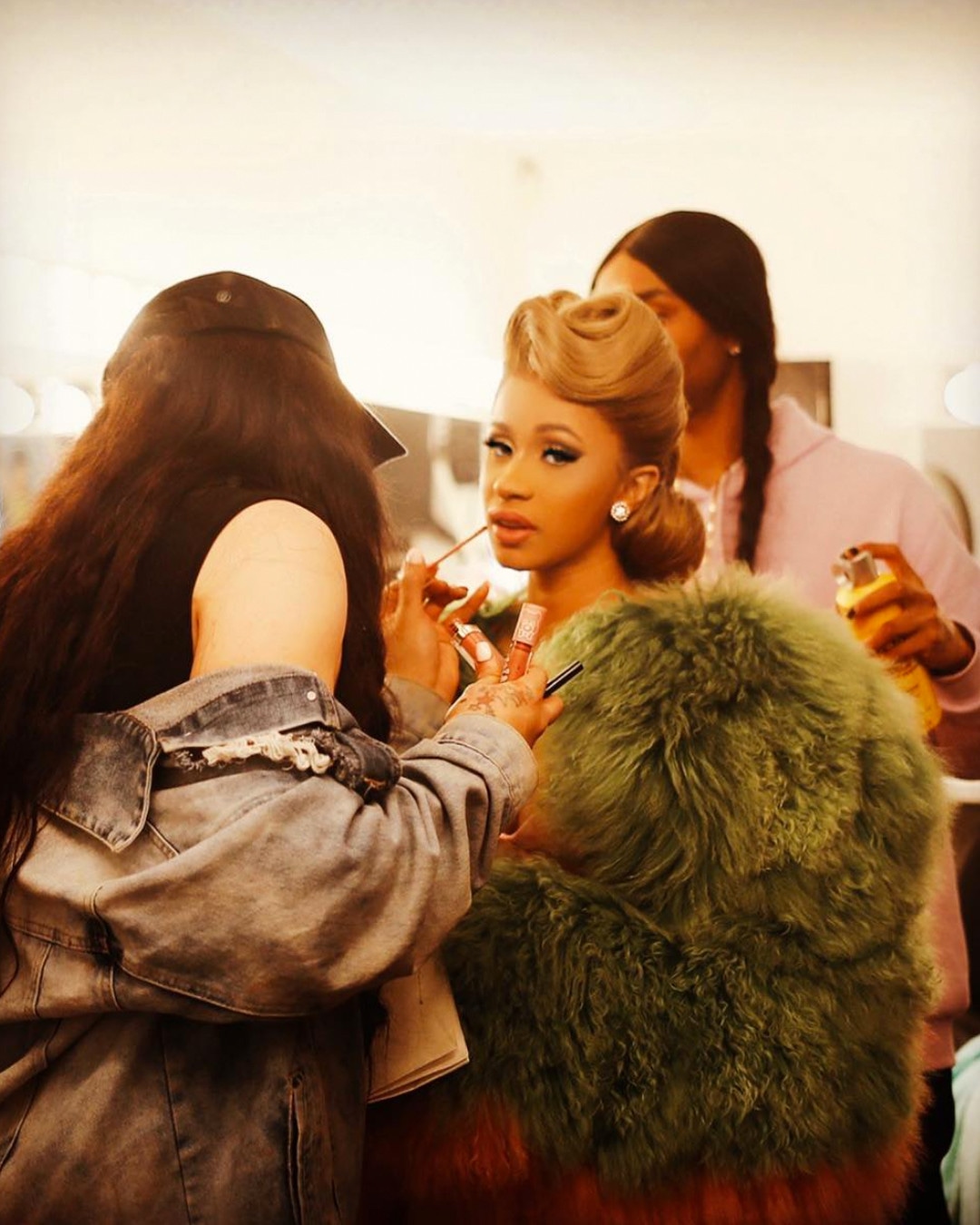 Instagram
If you wanna party with Bartier Cardi, you need to look like you belong in a 'Rari.
Yes, we love Cardi B for her no-makeup Instagram posts, but it's her bubbly and honest attitude combined with her diamonds-all-over-her-body glamour that's caught the attention of the music industry and 20.6 million followers. 
"I love her, because she's fun to be around," celebrity makeup artist Erika La'Pearl told E! News. "She's not mean to her glam squad, because I've had bad experiences in the past. She's just a sweet person. When I see bad comments about her, I'm like 'Dang, you guys don't know Cardi like I do.'"
That's why Erika goes all out for the rapper, promising her doll-like skin and epic makeup looks.
Case in point: her colorful makeup for the "I Like It" music video, which was inspired by the beauty pro's hometown, Miami.
"It was all about bright colors," the beauty pro shared. "Her outfit had a lot of purples and greens. [I thought] maybe I should just do a green smoky eye on her."
The result is mesmerizing. Here's the thing: If you want to recreate the look, you'll have be a bit unconventional in the products you use and how you use them.
Check out her on-set products and tips below!