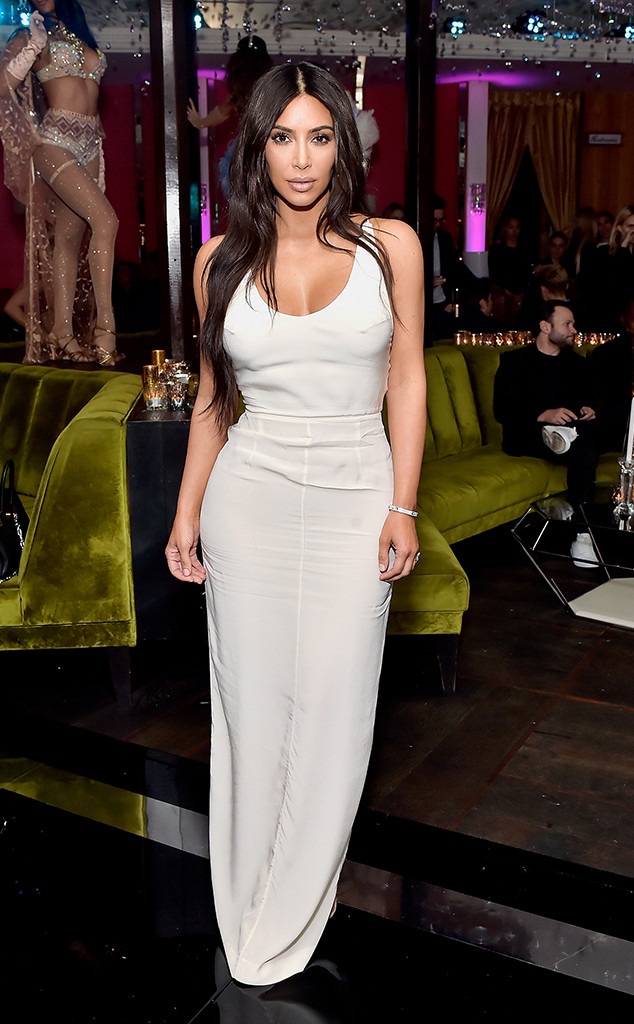 Stefanie Keenan/Getty Images for Lorraine Schwartz
Kim Kardashian is a master at multi-tasking. 
Forbes estimates the E! reality star and entrepreneur is worth an estimated $175 million—the product of a globally-recognized brand with ventures in the television, tech, beauty, fashion and gaming industries. She's not just a workaholic, though. Kim is a dedicated mom to her three kids, North West, Saint West and Chicago West, prioritizes her health with a strict nutrition and fitness regimen, all while her and Kanye West's unbreakable bond continues to defy the odds. 
So how does she balance it all, day in and day out? Multiple sources break down her typical (and admittedly demanding) routine to E! News: 
One insider calls Kim's schedule "unpredictable," but says she puts time aside in the morning to eat breakfast with her kids before sneaking in a workout with her personal trainer. 
After checking in on her little ones, Kim is "in and out all day long either filming or taking meetings." The source adds, "She's lucky that even though she works a lot, she's not in an office from 9 a.m. - 5 p.m. and can find time during the day to spend time with the kids."
In addition to help from nannies, Kim relies on her famous family members like Kourtney Kardashian for an extra helping hand. "North and Saint love going to parks or going out to eat during the day, that way Kim can focus on spending time with Chi," a second source shares, referencing their newborn daughter who was born in January. 
"The kids are always playing with their cousins and going back and forth to Kourtney's house," the first source explains. "If Kim and Kourtney are working, their nannies coordinate so the kids can get together. They do a lot of fun activities and are always up to something. The older kids have also been involved with filming for the show recently so Kim spends time with them on set as well."
And when it comes to the weekends, don't expect Kim to be working overtime. Instead, she sets aside Saturday and Sunday for "special family time" with Kanye and the kids. 
Our source adds, "If she ever has a light day or a gap in her schedule they will take a family trip or do something fun like go to the zoo or Disneyland. Its a juggling act, but because she's not in an office she gets to spend time with the kids everyday."
There are other ways Kim is able to limitl unexpected chaos in her life, through a tidy home environment and clutter-free phone. "If things aren't organized, I flip out," Kardashian recently told Elle. "I know where everything is, and I do not lose things."
Of course, Kim is the first to admit she'd be lost without her husband of four years. As she put it, "He's taught me to have more of an opinion. I've taught him to be a bit more calm or cautious. We're a good balance."
So, who else is feeling really inspired?