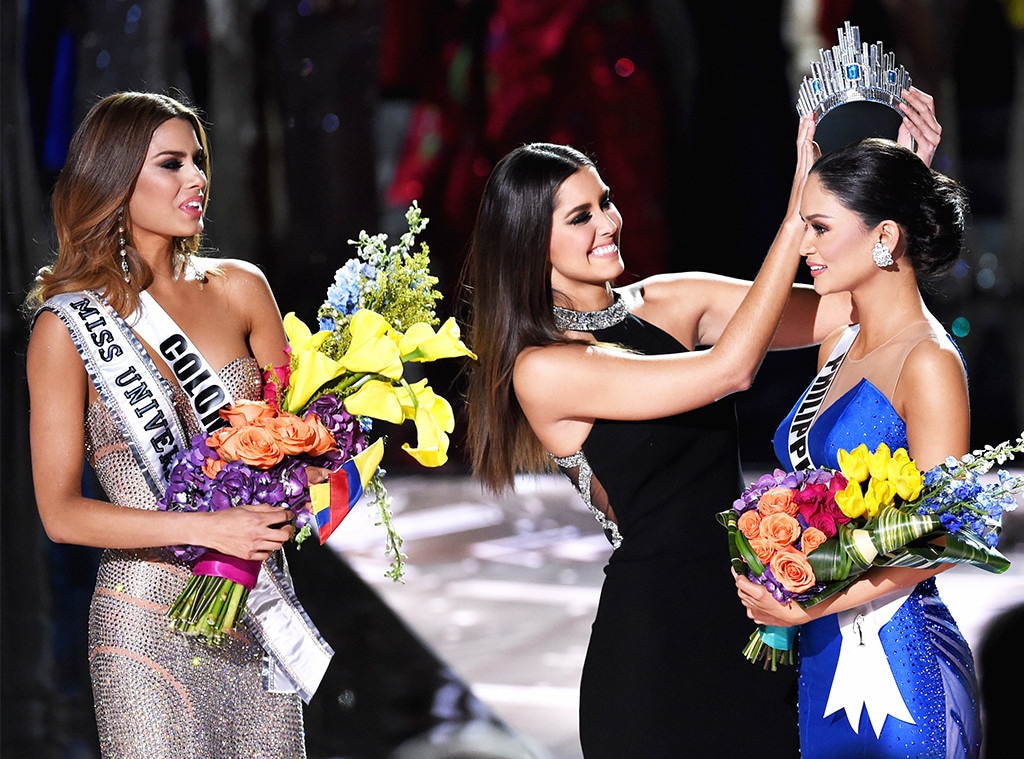 Ethan Miller/Getty Images
It's been two years since Steve Harvey accidentally named Miss Colombia the 2015 Miss Universe winner instead of Miss Philippines. The talk-show host and runner-up reunited on Wednesday's episode of Steve and discussed how the mishap changed her life. 
While it would be easy for former contestant Ariadna Gutiérrez to hold a grudge against Harvey, the TV personality said the two actually became friends.
"Her family's really kind to me," he said. "Her father was who I really wanted to be cool with…because anybody who do this to my daughter, I'm going to being looking for their ass a long time."
In fact, the nightmare experience opened up new opportunities for Gutiérrez. The runner-up ended up appearing in the movie xXx: The Return of Xander Cage with Vin Diesel and launched her own sunglasses line.
"It change my life forever," she said.
Watch the video to see the interview.
This isn't the first time Harvey has reflected upon the incident. He recounted the mishap shortly after it happened in a radio interview on The Steve Harvey Morning Show.
"I said the name that was on the card. When I walked off, everything was cool…and then, after that, all hell broke loose," he said at the time. "All I heard was people say, 'That's the wrong name'...and all I hear is confusion backstage."
Harvey also apologized to Gutiérrez on his TV show Steve Harvey after the famous flub.
"Because of a mistake I've made, I cast you into a spotlight, a place, that I never intended to, that I would not want happen to anybody," he told her at the time. "I just want to say how sorry I am. I really am. I'm beyond sorry for what happened that night and that it was you. At the end of the day, I hope we walk away from this with something special."  
In addition, 2015 Miss Universe winner Pia Wurtzbach defended Harvey on Steve Harvey and denounced rumors that he had missed pageant rehearsals.
Harvey was able to move on from the incident, too. He went on to host the 2016 Miss Universe pageant the following year.