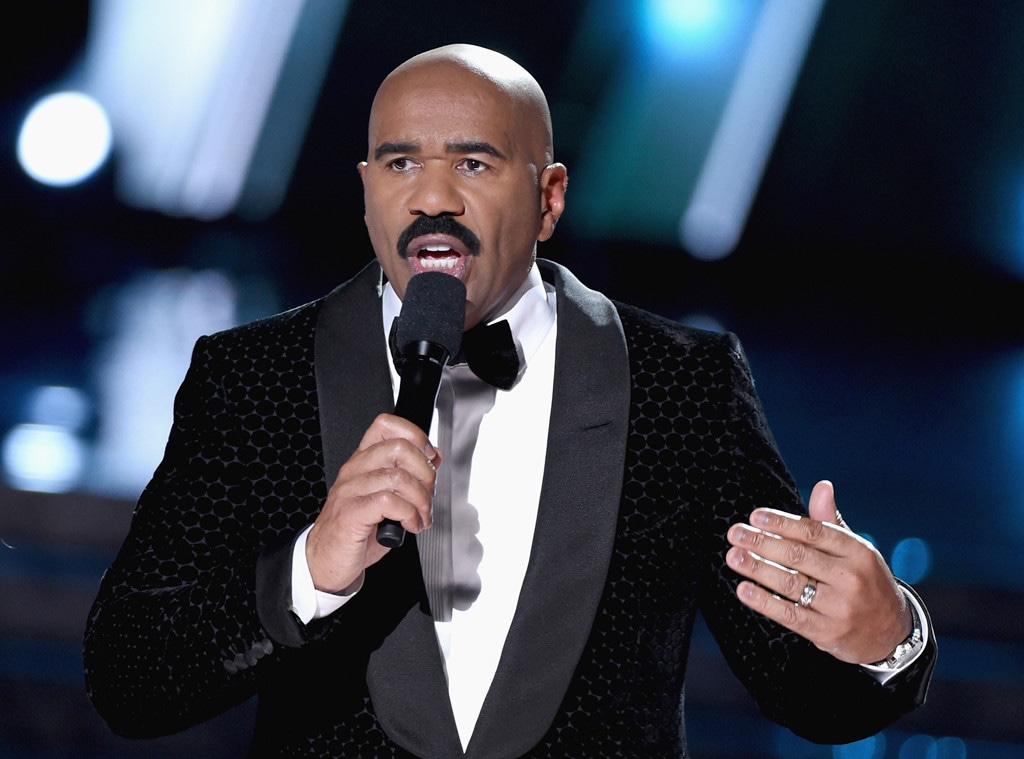 Ethan Miller/Getty Images
Look who's laughing now!
Steve Harvey, who famously flubbed the Miss Universe Pageant winner in 2015, was probably the only person to let out a sigh of relief when Faye Dunaway and Warren Beatty incorrectly announced La La Land as the winner for Best Picture at the 2017 Oscars.
"When he walked out there and snatched that card out of Warren's hand, that's when I knew redemption was mine," Harvey told The Hollywood Reporter.
The moment that La La Land producer Jordan Horowitz revealed the mistake, Harvey says he felt that he was "finally off the hook" for making a similar mistake when he hosted the Miss Universe Pageant.
HO/The Miss Universe Organization
And while Harvey still had to face criticism and the embarrassment of his on-air mistake in the months (and even years) after his gaff—Jimmy Kimmel even jokingly blamed Harvey for the mix-up—he says he was comforted by the fact that it can happen, even at the Oscars.
"The Oscars is the biggest night in Hollywood, and when they did it, I lit a cigar and drank a glass of scotch and celebrated," he said.
In the days and weeks following the Oscar debacle, PricewaterhouseCooper's accountant Brian Cullinan was found as the guilty culprit, but according to Harvey, "he ain't endured nothing" compared to the threats he received from the country he snubbed.
"See, the mistake I made was against a country named Colombia," said the funnyman.
He added, "They have some people down there—they are in a different business — so when you get threats, you gotta take it a little bit differently."
Be sure to watch E! News Monday for more Oscar coverage at 7 and 11 p.m., only on E!