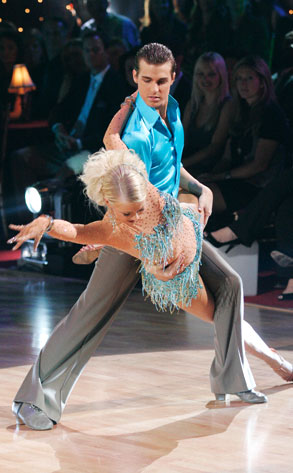 ABC/KELSEY McNEAL
Julianne Hough is taking some of that dancer's poise into the operating room with her.
"I'm not worried. I'm feeling good," she blogged Tuesday on Fancast about the laparoscopic (teeny incision through the belly button, no scar) appendectomy she was planning to undergo later in the day.
The two-time Dancing With the Stars winner revealed yesterday that she has been diagnosed with endometriosis. But before heading out to meet with her doctor, Hough took time out to explain what actually happened to her last week when she rushed to the hospital with severe stomach cramps.