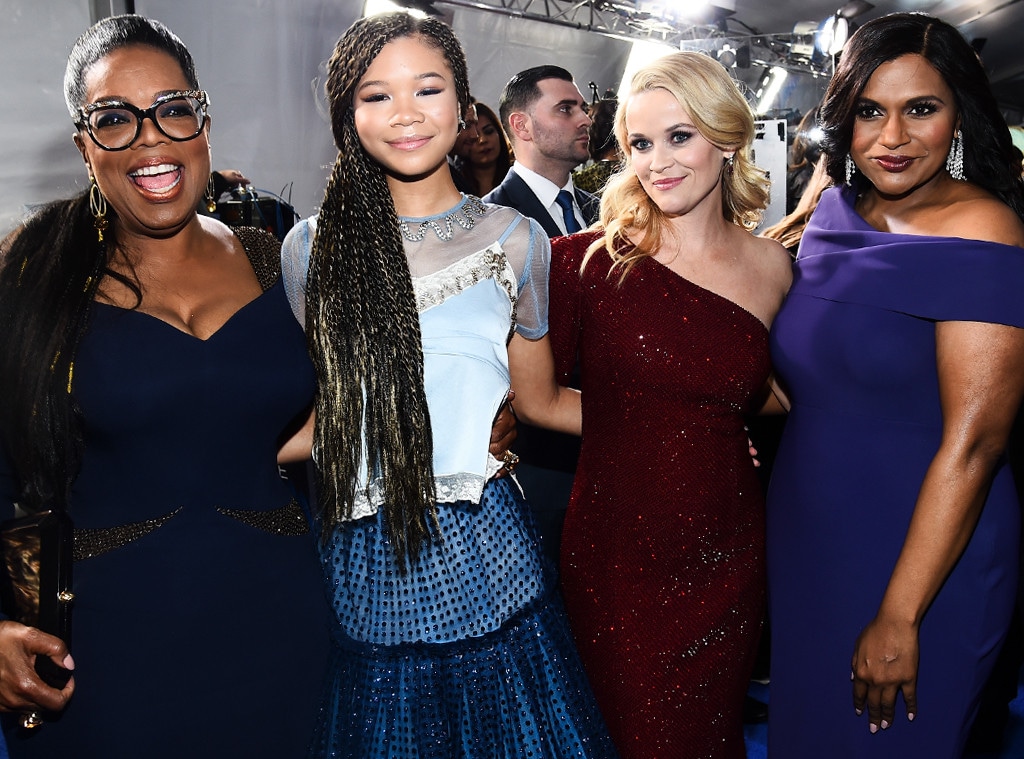 Michael Buckner/Variety/REX/Shutterstock
A Wrinkle in Time premiered Monday night, but there was nary a wrinkle in fabric in sight.
Stars including Oprah Winfrey, Reese Witherspoon and Mindy Kaling brought their red carpet A-game, shining in celestial style. Of course, did we expect anything less? Keeping with the sci-fi fantasy theme, other celebrities also arrived in similar motifs and details.
For instance, Issa Rae—outfitted in head-to-toe sunshine yellow—channeled angelic vibes with a crown braid halo, while Tessa Thompson looked perfectly poised in her beaded blue frock, a visual interpretation of the night sky. However, it was her pink pout and bedazzled clutch featuring a crescent moon that really brought the ensemble together.
Not all the celebrities paid tribute to the galactic theme, but their looks were just as enchanting and featured details you probably missed. 
Watch:
Chris Pine Talks Working With Oprah on "A Wrinkle in Time"