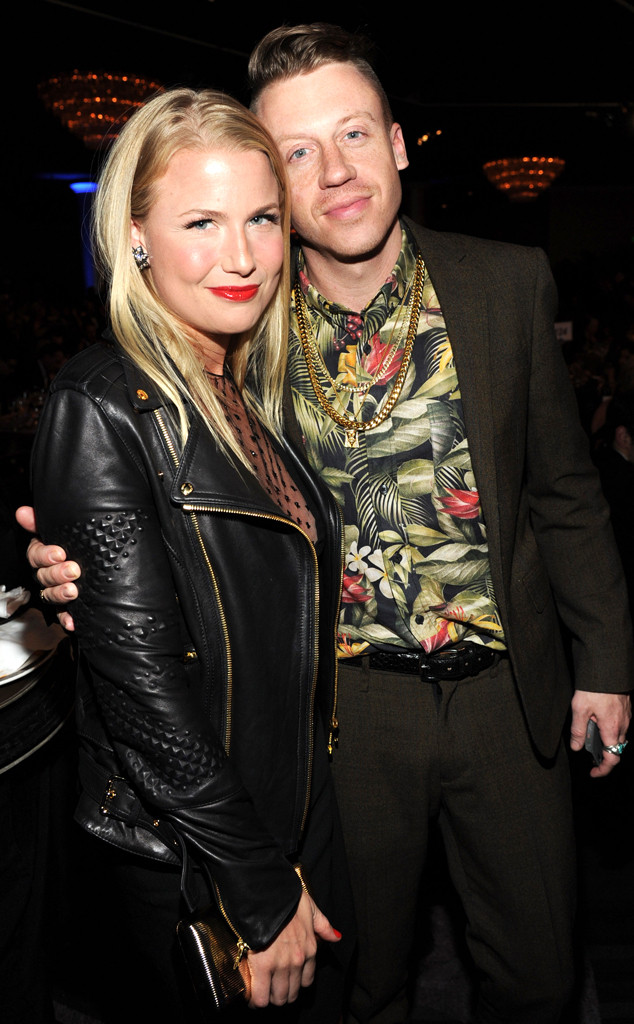 Kevin Mazur/WireImage
Macklemore is about to experience a whole different kind of love.
The 31-year-old Grammy-winning rapper and fiancée Tricia Davis are expecting their first child together. He confirmed the news on Saturday via a sweet video showing her receiving an ultrasound at a hospital. The clip, titled "A Surprise from Ben and Tricia," was posted on the YouTube page of Macklemore's longtime collaborator Ryan Lewis. The couple's baby is due in May.
In the video, Mackemore is seen holding Davis' hand and laying beside her as she is being examined and they both also look at their child on a monitor and in ultrasound photographs. The rapper then nuzzles his fiancée.
The parents-to-be both rang in 2015 in Las Vegas, where Macklemore and Lewis performed at 1OAK's New Year's Eve bash. According to Page Six, which was first with the pregnancy news, Davis was wearing a loose-fitting black dress and abstained from drinking alcohol—an abstention that would be more noticeable when everyone around you is clinking glasses of champagne come midnight.