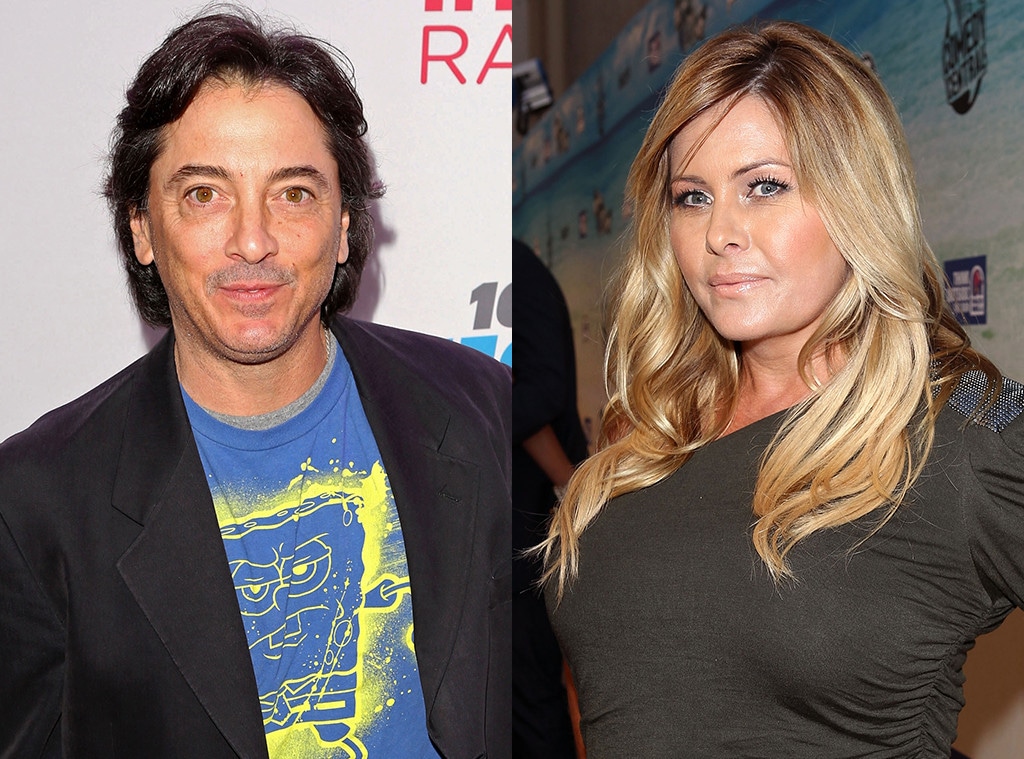 Getty Images
UPDATE: The Los Angeles District Attorney has decided against pursuing sexual assault charges against Scott Baio, E! News can confirm. The D.A. says the statue of limitations in the case has expired. 
Lisa Bloom, who represents accuser Nicole Eggert in the case, tells E! News in a statement, "I am proud to represent Nicole Eggert as she has spoken out and inspired others. We have been told that while the DA found Nicole and her witnesses to be credible, they could not prosecute due to the statute of limitations. Let's abolish the statute of limitations for child sexual abuse. Most victims aren't ready to talk about sexual abuse for many years. Unfortunately I have to break the news to victims everyday that they have no recourse as their claims are time barred."
E! News has reached out to Baio's attorney for comment. 
______
UPDATE: Charles in Charge star Alexander Polinsky has also come forward with his own allegations of bullying against Scott Baio.  
In a statement read on The Talk today, the Charles in Charge star revealed what it was like to work on set. 
"Working on the set of Charles in Charge from ages 11-15 was no picnic, it was a toxic environment. I witnessed Scott Baio acting inappropriately towards Nicole Eggert during my first year of working on the show. I walked in on them together behind the set. Nicole was on Scott's lap and he didn't appreciate my intrusion," the statement read in part. "Both Nicole and I were minors. We deserved safe passage to do our jobs and also be kids. If we want to change the culture, we have to bring out the truth, take back control from the abusers and make them listen to the pain of their victims."
Eggert's attorney also confirmed that Polinsky served as a witness in Eggert's case. 
"Yesterday Nicole Eggert, her manager David Weintraub and I met with two police detectives from the sexual assault unit at my law firm. Nicole answered all of their questions for over an hour and told her story of sexual abuse by Scott Baio when she was a minor. A witness, Alexander Polinsky, appeared as well and told the detectives about inappropriate touching he witnessed, as well as his own allegations of bullying by Scott Baio," Eggert's attorney Lisa Bloom said in a statement to E! News on Tuesday. "We appreciate the Los Angeles police detectives' interest in this case, and we will fully cooperate with their investigation. Many have reached out to Nicole and me to say that they witnessed inappropriate behavior from Scott Baio when Nicole was underage. We provided a list of those names to the police. If anyone else has information about this matter please contact us."
Baio's team has not responded to E! News' multiple requests for comment. 
______
There's been a ton of back-and-forth between former Charles in Charge co-stars Nicole Eggert and Scott Baio, but the public battle has just taken an official turn.
Eggert's attorney, Lisa Bloom, confirmed that the actress has filed a police report against Baio alleging that she was sexually assaulted by the actor when she was a minor.
Bloom tweeted, "We will fully cooperate with the LAPD investigation." The attorney added, "Many have reached out to Nicole and me to say that they witnessed inappropriate behavior from Scott Baio when Nicole was underage. If anyone else has information about this matter please contact us."
During a recent interview on Today, Eggert claimed that Baio began molesting her when she was 14 years old and continued until she was 17.
"We started filming the show in September of '86 when I was 14 and he immediately took to me and befriended me and earned my trust. And then he started expressing his love for me…and talking about marriage in the future. And then I was still 14, before my 15th birthday we were at his house, in his car in his garage and he reached over and he penetrated me with his finger. And that is when the sexual touching, abuse started, after that."
Days later, Baio denied the claims in a 16-minute long Facebook Live video.
"I'm here today to talk about some allegations that have been made against me that aren't true by somebody named Nicole Eggert. The reason I'm doing Facebook Live is because nobody can edit me, nobody can change what I said. These are my words. And what I'm telling you is the truth," Baio said. "I'm going to knock down all these false claims against me. My reputation is being damaged. My family is being put through this and I'm done. I'm done. So, I'm going to walk you through this methodically and hopefully succinctly and please be patient because what I'm being accused of is horrible."
Baio's rep had not returned E! News' request for comment at present time.
(This story was originally published Tuesday, Feb. 6, 2018 at 8:20 p.m.)