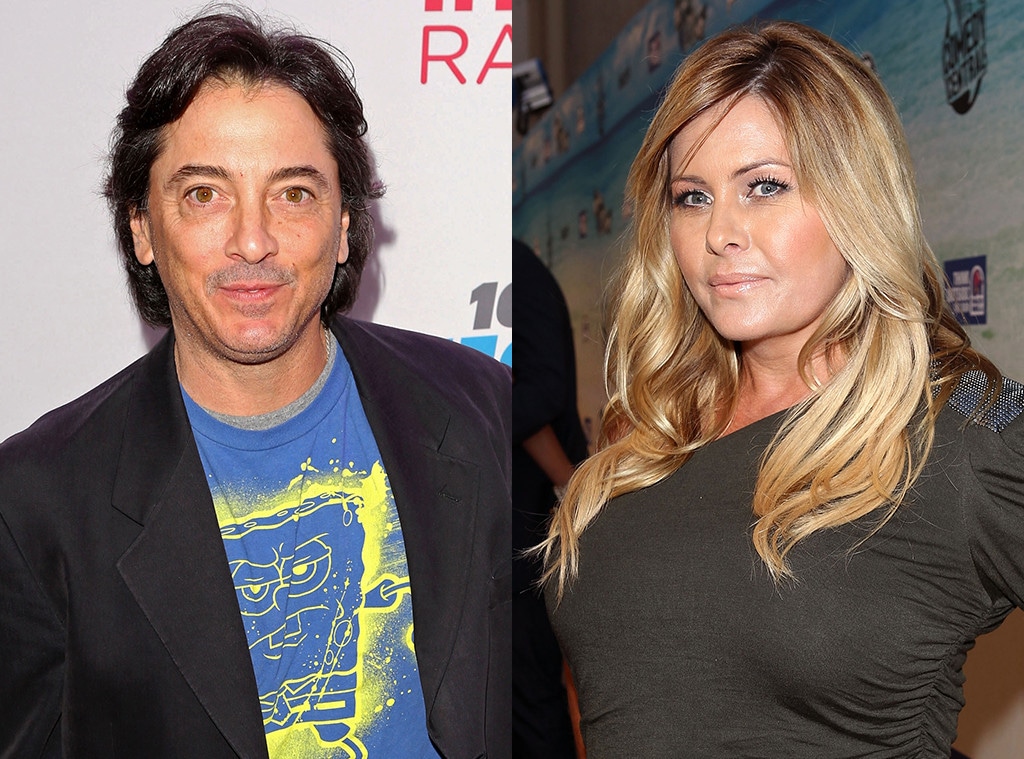 Getty Images
Nicole Eggert appeared on NBC News' Megyn Kelly Today on Tuesday to address her claims that Scott Baio molested her as a minor.
Over the weekend, the actress took to Twitter to share claims against her former Charles in Charge co-star, which Baio has denied in a 16-minute Facebook Live video.
"I'm here today to talk about some allegations that have been made against me that aren't true by somebody named Nicole Eggert. The reason I'm doing Facebook Live is because nobody can edit me, nobody can change what I said. These are my words. And what I'm telling you is the truth," Baio said. "I'm going to knock down all these false claims against me. My reputation is being damaged. My family is being put through this and I'm done. I'm done. So, I'm going to walk you through this methodically and hopefully succinctly and please be patient because what I'm being accused of is horrible."
Baio denied the claims but said that once Eggert was 18 they had a consensual sexual relationship instigated by her and that she "seduced" him. He also played an interview Eggert had previously done in which she discussed that she and Baio had slept together when she was 17, but also stated it occurred "way after" Charles in Charge and said "we weren't even shooting anymore." Charles in Charge ended in 1990 and Baio states that Eggert, 46, would've been over 18 at the time.
During her interview with Megyn Kelly, Eggert shared, "We started filming the show in September of '86 when I was 14 and he immediately took to me and befriended me and earned my trust. And then he started expressing his love for me…and talking about marriage in the future. And then I was still 14, before my 15th birthday we were at his house, in his car in his garage and he reached over and he penetrated me with his finger. And that is when the sexual touching, abuse started, after that."
She continued, "I was very young and it was shocking, a little. I had never experienced anything like that before either. So he was playing not only on my emotions, but on my hormones and all of those things. The issue with him, is that he was our boss and he was also telling me, 'You can't telling anybody, this is illegal, I will go to jail, the show will be over, everyone will be sued. You will be out of a job, you will ruin everybody's life.' And it is scary and it's imitating, especially when you are that young."
When Kelly asked how often that happened, Eggert shared, "That happened quite often, through the age of 16."
She added, "More than ten times, more like probably once a week. And then on set, there was just a lot of groping, a lot of fondling, a lot of pulling me on his lap, trying to sneak kisses in the back, which other cast members saw."
Talking about speaking up now, Eggert shared, "What my truth is, is that I wasn't ready to tell my story and for me it was always protecting the show and protecting that whole legacy that nothing happened there. That was my delusion and that was my cover-up always."
Eggert also maintains that she was 17 when she and Baio first had sexual intercourse, not 18, which is the age of consent in California.
Watch the videos above to see what else Eggert shared during her interview with Kelly.
(E! and NBC are both part of the NBCUniversal family.)