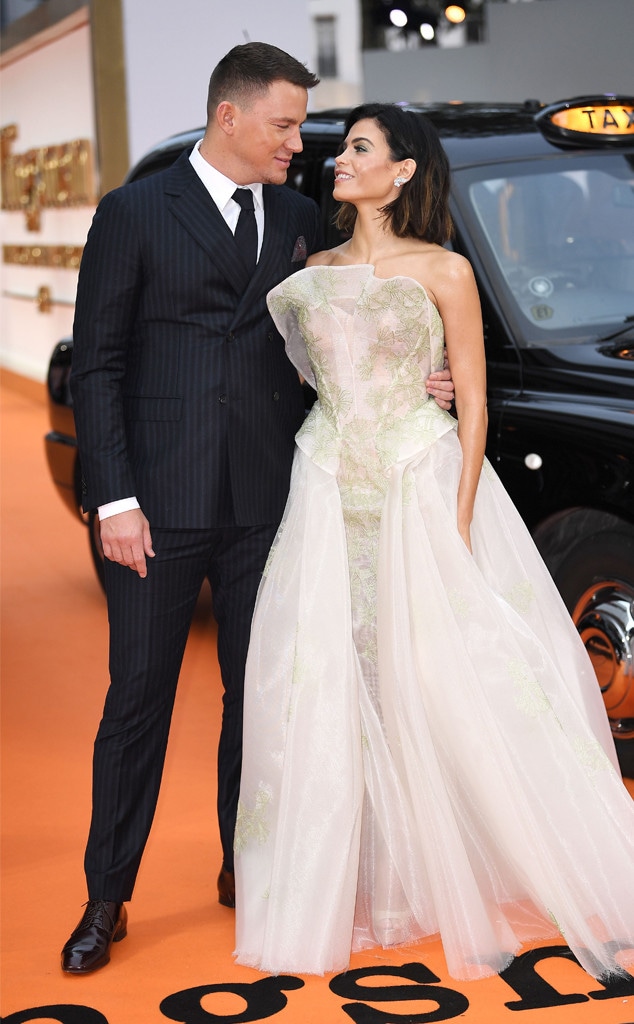 James Gourley/REX/Shutterstock
We already know Channing Tatum and Jenna Dewan-Tatum fell in love on the set of Step Up, but now—more than a decade later—we have visual proof of how the movie and, as a result, their story began. Cue the audition tape!
Luckily for fans of the 2006 rom-com, the actress shared the original tape of her first audition for the world to see—complete with an appearance from her future husband and, as expected, a sprinkle of flirting. 
"It's very sentimental and amazing for me to watch and I hope you all enjoy it," the star said into the camera. 
On the tape, you see Jenna clad in an early 2000s getup of a crop wrap sweater and skirt layered over leggings performing a dance routine. Later on in the clip, she and Tatum come together and are asked to pose head to head. They end up adorably embracing. "We're like posing for our prom," Jenna describes. 
Then, the two playfully break into a couple's dance as Tatum subtly shows off his moves. "Oh, stop it right now. You said, 'I don't know how to dance,'" Dewan-Tatum said as she called her eventual beau out. Needless to say, the sparks were already flying. 
As the story goes, the two eventually fell for each other and Tatum came knocking on her door one night. "[I was like] 'Look, if you want to date other people and be free, that's totally fine, but we're not going to hang out and 'watch movies. 'You've got to figure out what you want, because I know I want to be in a relationship,'" she once recalled to Ellen DeGeneres. 
"So, three days goes by and he had gone out with all the dancers on Step Up and had this crazy, wild tequila night and he said he had the chance 'to be free' and he couldn't stop thinking about me. So, he comes down to my hotel room at two in the morning and he's banging on the door, and I'm like, 'What is going on?' And I go and I open the door, and he's in a sombrero. He's naked—no, sorry. He has underwear—underwear, sombrero and Ugg boots, and he's like, 'Let's do this.'"
Eight years of marriage and one daughter later, here we are.