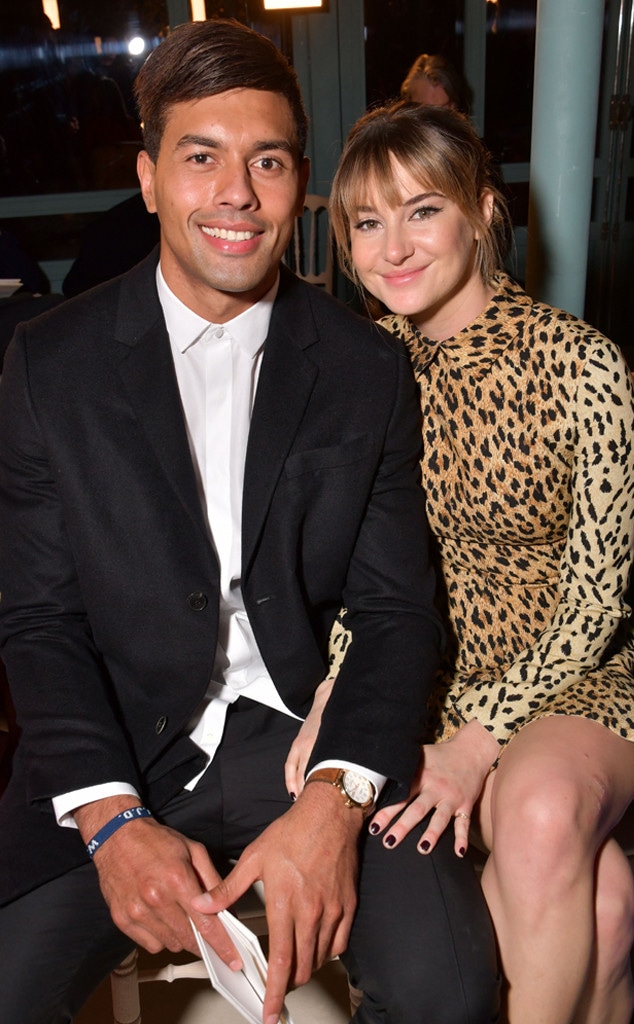 Swan Gallet/WWD/REX/Shutterstock
Shailene Woodley is taking the next step in her relationship near the City of Love.
While enjoying Paris Fashion Week on Wednesday evening, the actress headed to the Valentino Haute Couture Spring Summer 2018 show to admire the latest collection.
During the runway show, Shailene was able to capture some of the best looks through Instagram Stories.
But in between admiring the dresses, the actress posted pictures with her boyfriend Ben Volavola for the very first time.
"This date tho…" Shailene wrote on social media while posing in her leopard print dress next to the rugby player. She also shared a picture of the pair kissing on the lips before calling it a night.
Back in October, romance rumors first sparked between the two after pictures surfaced of the actress kissing the rugby union player.
According to reports, the pair met in Fiji where Shailene was filming Adrift. And while the pair hasn't confirmed anything, perhaps the pictures really are worth a thousand words.
"I'm all-loving. I fall in love with people based on who they are. When you're truly in love, for me, it's...you're my lighthouse!" she previously explained to Elle. "You're somebody who holds me high, keeps me safe, you've got my f--kin' back...You also love me whole, wild, and free. You let me do me, and I'm gonna let you do you! And I'll be the home that you return to."
Shailene continued, "I love you if you love me for who this person is. And if not, I will still love you, but I ain't fallin' in love with you! This is who I am!"
As for Ben, he recently expressed his love for Shailene in a rare Twitter post. While snapping a photo of the talented actress, Ben simply wrote, "#Blessed" with the heart emoji. Pretty cute if we do say so ourselves.