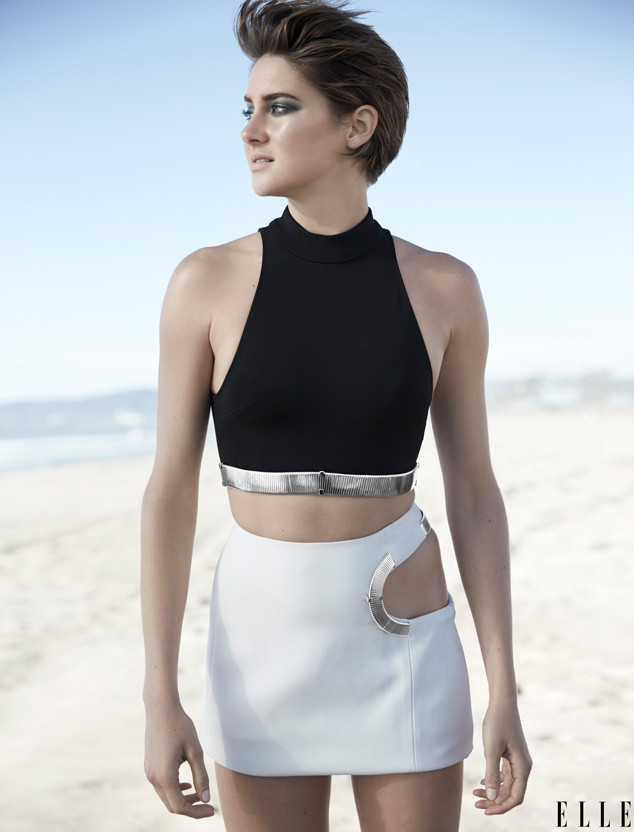 Michael Thompson for ELLE
Shailene Woodley has never looked—or felt—this happy.
The Insurgent actress shows off her toned body in a Balmain bodysuit and bra for Elle's April 2015 cover. In addition to modeling for the magazine (she also rocks a Mugler look), Woodley speaks candidly about giving her heart to people. "I'm all-loving," she shares. "I fall in love with people based on who they are."
Woodley, who is known for hugging everyone she meets, embraces people readily. "I never want to love like this," the actress says, holding her arms outstretched. "I always want to love like this." She thrusts her arms behind her back, pressing her chest forward. "Heart centered, like, 'This is who I am! And I love you if you love me for who this person is. And if not, I'll still love you, but I ain't fallin' in love with you!'"
The actress smiles when asked if she's currently in love, not wanting to reveal more.
Still, the Divergent actress explains, "When you're truly in love, for me, it's...you're my lighthouse! You're somebody who holds me high, keeps me safe, you've got my f--kin' back...You also love me whole, wild, and free. You let me do me, and I'm gonna let you do you! And I'll be the home that you return to."