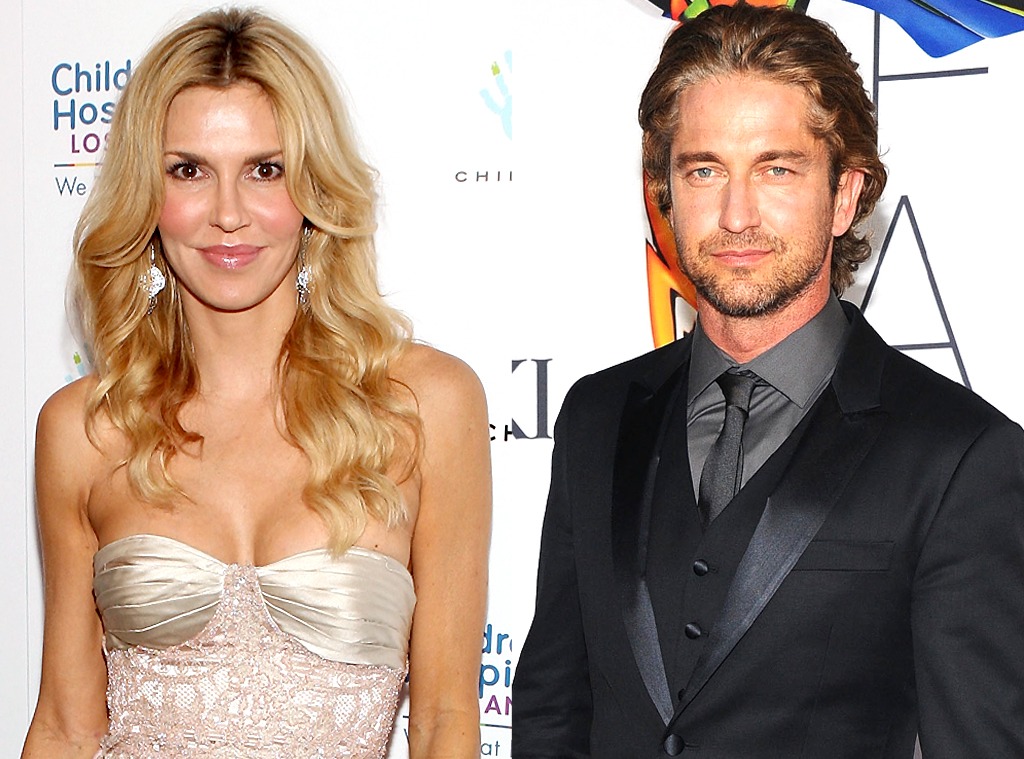 Jamie McCarthy, Jessie Grant/WireImage
Brandi Glanville is getting the last word on her and Gerard Butler's short story. 
As fans well know, the reality star revealed on Watch What Happens Live with Andy Cohen back in 2013 that she had hooked up with Butler and that he had been the most famous person she'd slept with at that point. After the televised admittance, TMZ cameras caught up with the Den of Thieves star on the street to ask about Glanville's comments. He shockingly replied, "Who's Brandi Glanville?"
Following the run-in and as recently as Wednesday night, Butler has since clarified what happened, noting he didn't know who she was or that she was on TV when he met her.
"We hung out. We had fun and then I never saw her again," Butler recalled to Cohen of that time. "Suddenly, I was walking down the street with a director and these guys from TMZ come running down the street going, 'What about you and Brandi Glanville?' and I'm like, 'Who's Brandi Glanville?' because I didn't even know her last name."
"She got pretty upset about that," he added.  
Following his late-night interview, Glanville took to Twitter on Thursday to sound off on the newest comments and did not mince words in the process. As she tweeted to TMZ, "Let's set the record straight Gerard Butler hit on me at a party Asked for my phone number called me up the next day and asked me out so if he wants to cringe now he can f--k off."
"Gerard Butler did not [know] my last name or what I did that is true but he hit on me and asked me out end of story. Moving on," she continued to her thousands of followers. 
As Glanville added, "I'm sorry but when you meet someone that clearly doesn't know who you are, are you suppose to be a dick and say bye I'm famous????"