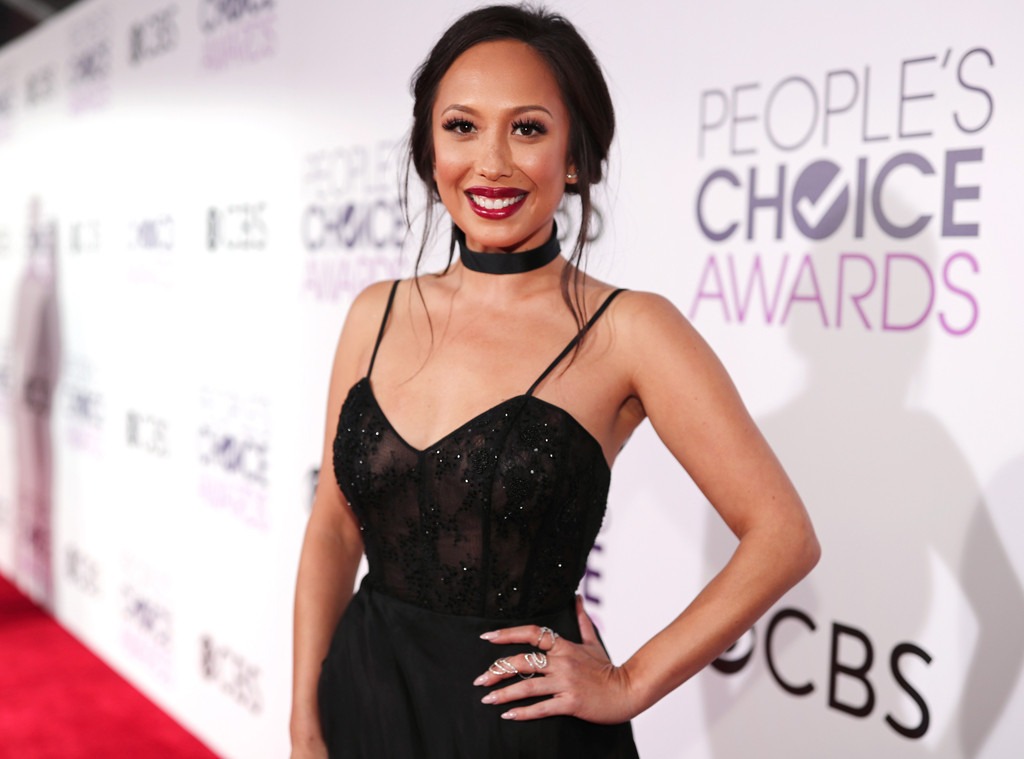 Christopher Polk/Getty Images for People's Choice Awards
Cheryl Burke is expressing her support for the Olympic athletes who claim to have been victimized by former U.S. gymnastics doctor Larry Nassar.
In a new Instagram post, the Dancing With the Stars and Dance Moms star shared how proud she was of Aly Raisman, Simone Biles and other gymnasts for sharing their personal experiences even when it may not be easy.
"I've been following what has happened with the US women's gymnastics team and wanted to take a minute to commend these young women for sharing their stories," Cheryl wrote to her followers. "I too have had to sit in a court room in front of the man who sexually abused me and share my experiences."
The Dancing Lessons author added, "I know that what you are doing isn't easy—it takes tremendous courage. Thank you for breaking the silence and showing other women that they too can stand up for themselves and for others."
The post, which received support from Candace Cameron Bure, Val Chmerkovskiy and Witney Carson, was also captioned "#MeToo."
Earlier today, McKayla Maroney's victim-impact statement against Larry was read in court. In the message, she expressed her belief that "Larry Nassar deserves to spend the rest of his life in prison."   
"I remember watching the 2004 Olympics. I was 8 years old, and I told myself that one day I would wear that red, white, and blue leotard, and compete for my country," she wrote. "Sure, from the outside looking in, it's a remarkable and amazing story. I did it. I got there, but not without a price."
Back in November, Larry plead guilty to seven counts of sexual abuse. He faces an indeterminate sentence of 25 to 40 years for each of the seven counts. Aly, Simone and Gabby Douglas have also come forward as victims of Larry's alleged abuse.
As for Cheryl, she shared in the comments section of her most recent post that she was molested at six years old by someone who was not famous. Her abuser was convicted and did go to jail.
And when one follower shared their own personal experience with abuse, Cheryl offered hope that things can get better.
"I know the road to healing can be a hard one, but you can come out on the other side stronger, believe me, I am proof of it," she wrote. "Thank you for sharing your story."