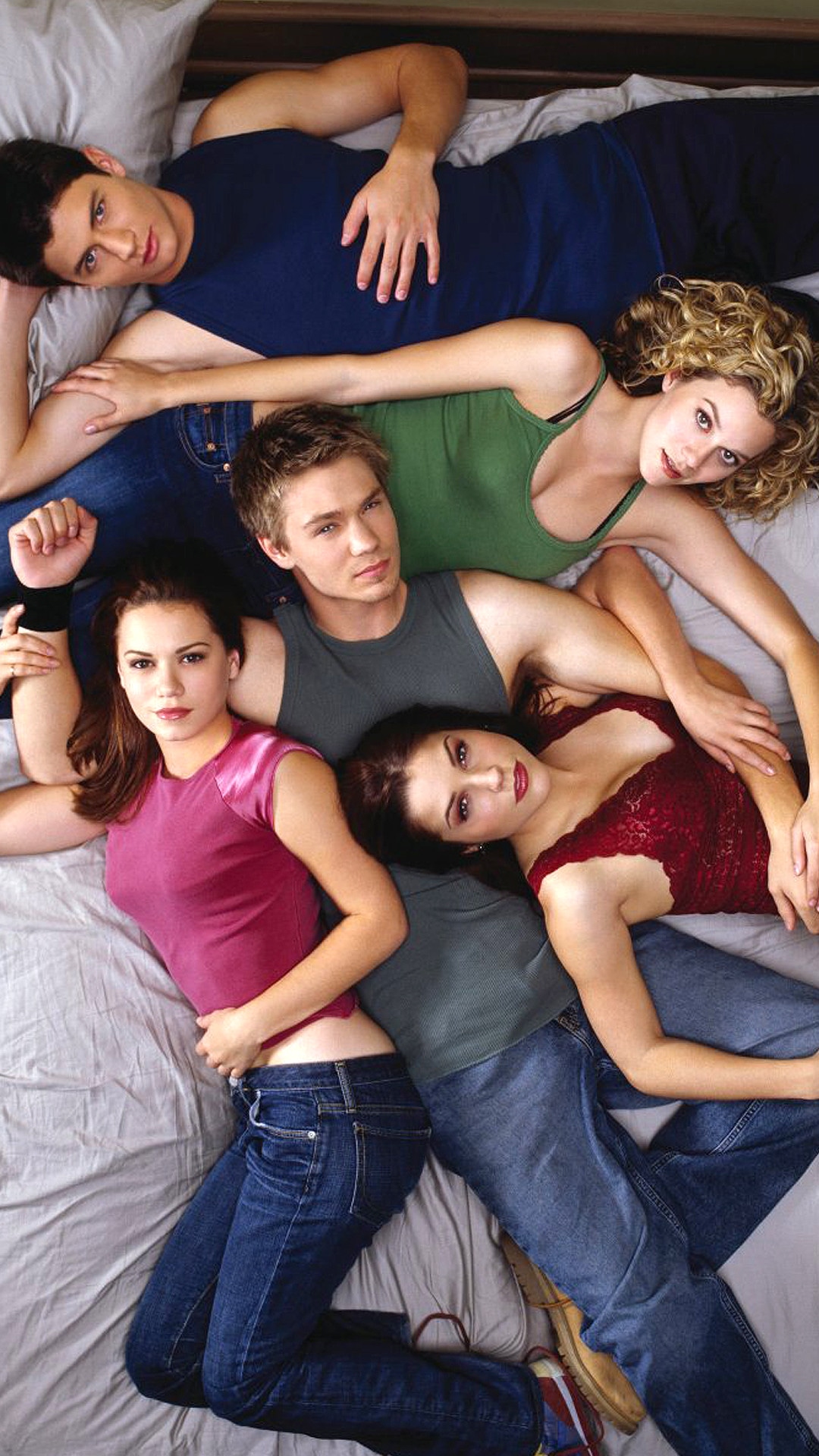 The CW
Hulu has revealed which TV shows and movies will be available to stream in February 2018!
After leaving Netflix in 2017, the complete series of One Tree Hill will now be available for viewing on Hulu starting next month. Courteney Cox and Busy Philipps' former ABC show Cougar Town will also be coming to Hulu in February, as well as the former WB show Everwood, which starred Emily VanCamp, Gregory Smith, Treat Williams and Chris Pratt.
In addition to all of the movies and TV shows that are coming to Hulu next month, there will also unfortunately be some that are leaving.
Take a look at the list below to get the scoop:
Available February 1
Cougar Town: Complete Series (ABC)
Dirt: Complete Series (ABC)
Everwood: Complete Series (WB)
Face Off: Complete Seasons 1-10 (Syfy)
Nightcap: Complete Season 2 (Pop)
One Tree Hill: Complete Series (WB)
Real Humans: Complete Season 1 (Endemol)
A Date for Mad Mary (2016)
A Fish Called Wanda (1988)
Agent Cody Banks (2003)
Agent Cody Banks 2: Destination London (2004)
Akeelah and the Bee (2006)
Amelie (2001)
American Idiots (2013)
The Animal (2001)
An Officer and a Gentleman (1982)
Asterix & Obelix: Mission Cleopatre (2002)
The Benchwarmers (2006)
Black Spurs (1965)
Blazing Saddles (1974) 
Casi Divas (2008)
Charm School (2007)
Confessions of A Dangerous Mind (2002)
The Cutting Edge (1992)
The Cutting Edge: Going for the Gold (2006)
Daybreakers (2009)
Gang Related (1997)
The Good the Bad and the Ugly (1967)
The Goods: Live Hard, Sell Hard (2009)
Hannah Montana & Miley Cyrus: Best of Both Worlds (2008)
Harsh Times (2006)
The Haunting (1999)
He Said, She Said (1991)
Hoodlum (1997)
The Hurt Locker (2008)
Intersection (1994)
Keeping Up with the Steins (2006)
Larry the Cable Guy: Health Inspector (2006)
Lulu on the Bridge (1998)
Manhattan (1979)
Manhunter (1986)
Mermaids (1990)
Michael (1996)
Mystic Pizza (1988)
Nine Queens (2000)
Perfect Stranger (2007)
Red Dawn (1984)
Redline (2009)
Rollerball (2002)
Rollerball (1975)
Frailty (2001)
Running Scared (1986)
Rustlers' Rhapsody (1985)
Sabrina (1995)
Sin City (2005)
Slow Burn (2000)
The Spirit (2008)
The Swan Princess: Royally Undercover (2017)
The Swan Princess: A Royal Family Tale (2004)
The Swan Princess: Princess Tomorrow, Pirate Today (2016)
Swimming with Sharks (1995)
Terms of Endearment (1983)
The Thaw (2009)
The Warriors (1979)
Things You Can Tell Just By Looking At Her (1999)
Available February 2
A.P. Bio: Season 1 Premiere (NBC)
Available February 4
Broad City: Complete Season 4 (Comedy Central)
My Dead Boyfriend (2016)
Available February 5
Archer: Dreamland: Complete Season 8 (FXX)
Beach Rats (2017)
The Challenge (2017)
Weiner (2016)
Available February 6
Charged: The Eduardo Garcia Story (2017)
Danica (2017)
The 60 Yard Line (2017)
Available February 7
A Taxi Driver (2017)
Available February 8
Gary Unmarried: Complete Seasons 1-2 (ABC)
Perception: Complete Seasons 1-3 (ABC)
The PJ's: Complete Seasons 1-3 (ABC)
Available February 9
Brockmire: Complete Season 1 (IFC)
Available February 11
Lucky (2017)
Run the Tide (2016)
Available February 12
Along for the Ride (2016)
Honeymoon (2014)
It Happened in LA (2017)
The Two Faces of January (2014)
Tom of Finland (2017)
Available February 13
Christmas in the Heartland (2017)
Drinksgiving (2017)
Available February 14
National Lampoon Presents Cattle Call (2008)
Star Trek (2009)
Available February 15
Parenthood: Complete Series (NBC)
28 Hotel Rooms (2012)
An Ideal Husband (1999)
Birthday Girl (2001)
Fresh (1994)
Gunnin' For That #1 Spot (2008)
Monogamy (2011)
Next (2007)
Rebirth (2011)
The Exploding Girl (2010)
Available February 16
Cardinal: Complete Season 2 (eOne)
Available February 18
Pocket Listing (2015)
Thanks for Sharing (2013)
Available February 19
White Bird in a Blizzard (2014)
Available February 20
Above Ground Level: Dubfire (2017)
Available February 21
Once Upon A Time (2017)
The Villainess (2017)
Available February 23
Detroit (2017)
Available February 26
Love is Thicker than Water (2016)
Available February 27
Good Girls: Season 1 Premiere (NBC)
The Voice: Season 14 Premiere (NBC)
Alien Psychosis (2017)
Available February 28
The Looming Tower: Season 1 Premiere (Hulu Original)
Leaving Hulu in February:
February 28
10 to Midnight (1983)
American Ninja (1985)
Assassination (1987)
Beyond the Sea (2004)
Black Rain (1989)
Dangerous Curves (1989)
The Fourth War (1990)
Hot Rod (2007)
Invaders from Mars (1986)
Invasion U.S.A (1985)
Ironweed (1987)
Missing in Action II: The Beginning (1985)
Murphy's Law (1986)
Ninja III: The Domination (1984)
The Perfect Weapon (1991)
Platoon Leader (1988)
P.O.W. the Escape (1986)
Punch Drunk Love (2002)
Revenge of the Ninja (1983)
Revolutionary Road (2008)
Rudo y Cursi (2008)
Saturday Night Fever (1977)
Spaceballs (1987)
Street Smart (1987)