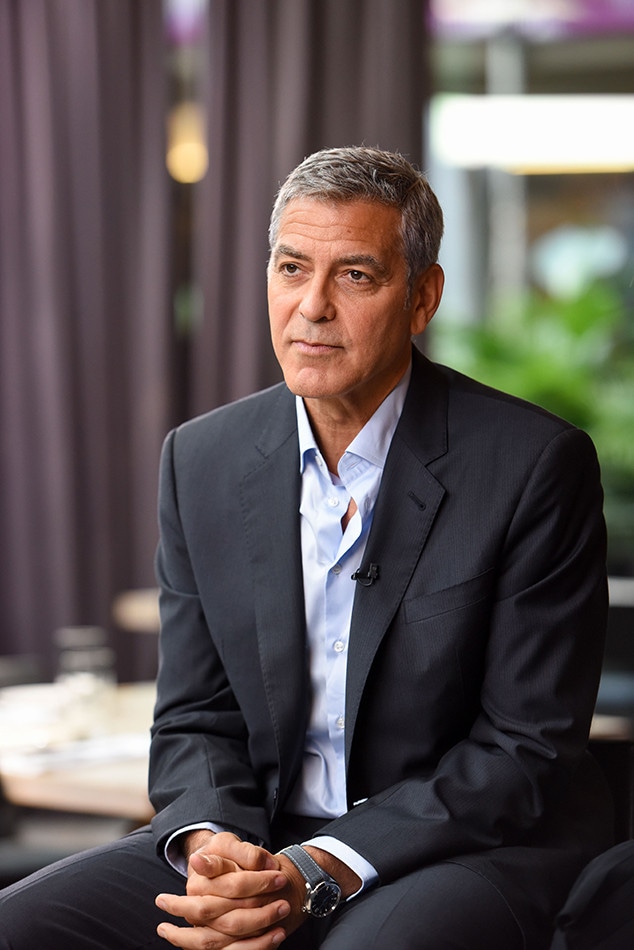 Michelle Quance/Variety/REX/Shutterstock
George Clooney is making his TV comeback.
The actor will star in and direct a six-episode, limited-series adaptation of Joseph Heller's iconic novel Catch-22 for Hulu, the streaming service confirmed on Sunday during their presentation at the 2018 Winter TCA Press Tour. The series landed at the streaming service following a bidding war that ensued when Paramount TV and Anonymous Content's development of the project was announced late last year. This marks Clooney's first series regular role in decades, since he departed ER nearly two decades ago.
In the series, which is close-ended and will not have a second season, Clooney will star as Col. Catcart, the role played by Martin Balsam in director Mike Nichols' 1970 feature film adaptation of Heller's novel.
Set in Italy during World War II, Catch-22 tells the story of Yossarian, a U.S. Air Force bombardier trying to fulfill his service requirements so he can go home. The novel explored the paradox of requirements where airmen who felt mentally unfit to fly were not obligated to do so, but anyone who applied to stop flying was sane enough to fly.
Clooney and his Smokehouse Pictures producing partner Grant Heslov will direct and executive produce. The episodes were written by Luke Davies and David Michod, who will also executive produce.
Per THR, Paramount and Clooney's plan is to make Catch-22 a global story, shooting on location in an attempt to be as accurate to the source material as possible.
While Clooney has largely been kept busy with movies since his departure as Dr. Doug Ross on the beloved NBC medical drama, his earlier TV credits also include Roseanne, The Facts of Life, Sisters and Memphis Beat. 
Are you looking forward to Clooney's return to TV? Sound off in the comments below!
This story was originally published January 12, 2018 at 12:15 p.m.