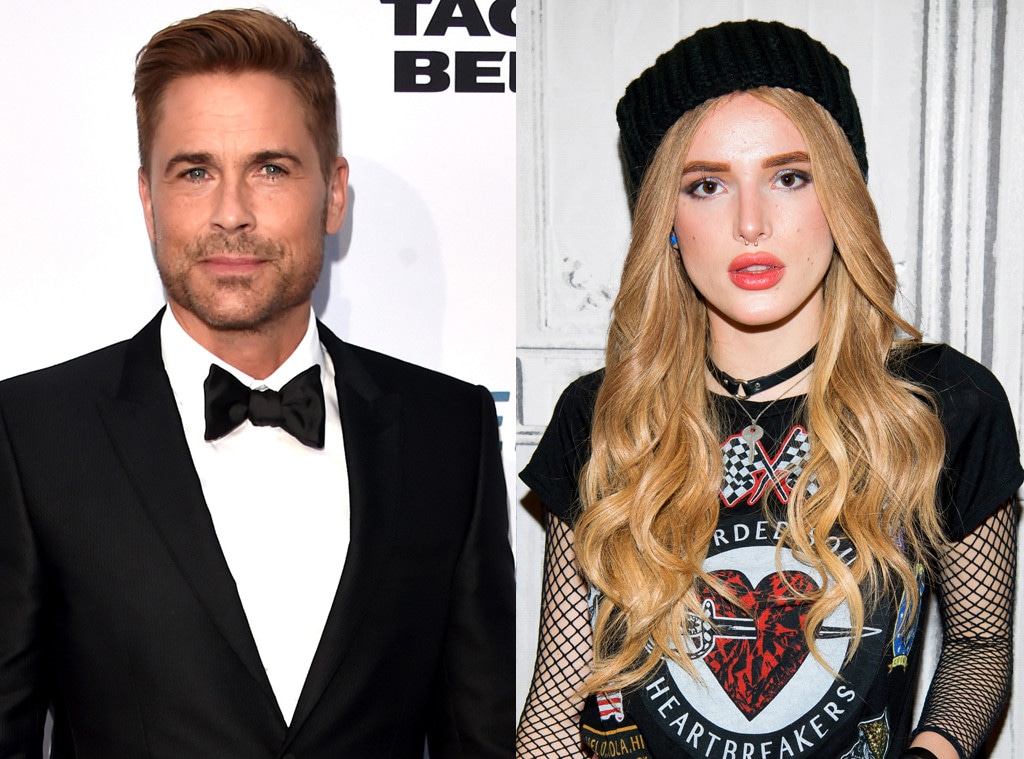 Alberto E. Rodriguez/Dave Kotinsky/Getty Image
Rob Lowe has a message for Bella Thorne, who was upset she couldn't make it to her boyfriend's concert because of mudslides putting Montecito, Calif. in grave danger. 
At least 17 people have been killed by the natural disaster that swept through the Southern California community earlier this week, which is inhabited by many celebrities including Lowe, Oprah Winfrey, Ellen DeGeneres and more. In a since-deleted Twitter post, Thorne expressed frustration over the 101 freeway's closure and its impact on her travel plans: "F--k 101 to santa barbara. I'm missing my boyfriend's first date on his tour :(((" 
Lowe reposted the actress's tweet on Instagram, commenting, "This attitude is why people hate celebrities/Hollywood. Bella, I'm sorry you were inconvenienced. We will try to move out our dead quicker."
Bella, 20, has not responded directly to Rob's message but tweeted this Thursday morning. "F--k just caught up on some news had no idea why the 101 was shut down...get home to your family safe," the celebrity wrote.
Meanwhile, famous residents of Montecito are mourning the loss of their neighbors and updating the public on the mudslides' devastating impact, which occurred only weeks after the Thomas Fire ravaged the community. Oprah appeared on The Ellen DeGeneres Show via FaceTime today, where she revealed that some homes in her neighborhood were completely destroyed. 
"It is as devastating as it could be," Winfrey said, confirming that her property had been damaged. DeGeneres, who was forced to evacuate, also added, "You hear the word mudslides and you have no idea the impact that it has. But after the largest fire in California history, it's catastrophic, it's beyond recognizable."
Gigi and Bella Hadid also voiced concern for their hometown on social, asking for prayers and donations to organizations aiding the victims. 
Jeff Bridges, who owns a home in Montecito, tweeted, "Our home has been severely damaged, but we are safe, and so thankful for that and for the first responders who are working tirelessly to save people. We are heartbroken over the loss of lives in our community. Your prayers and best wishes are most appreciated."