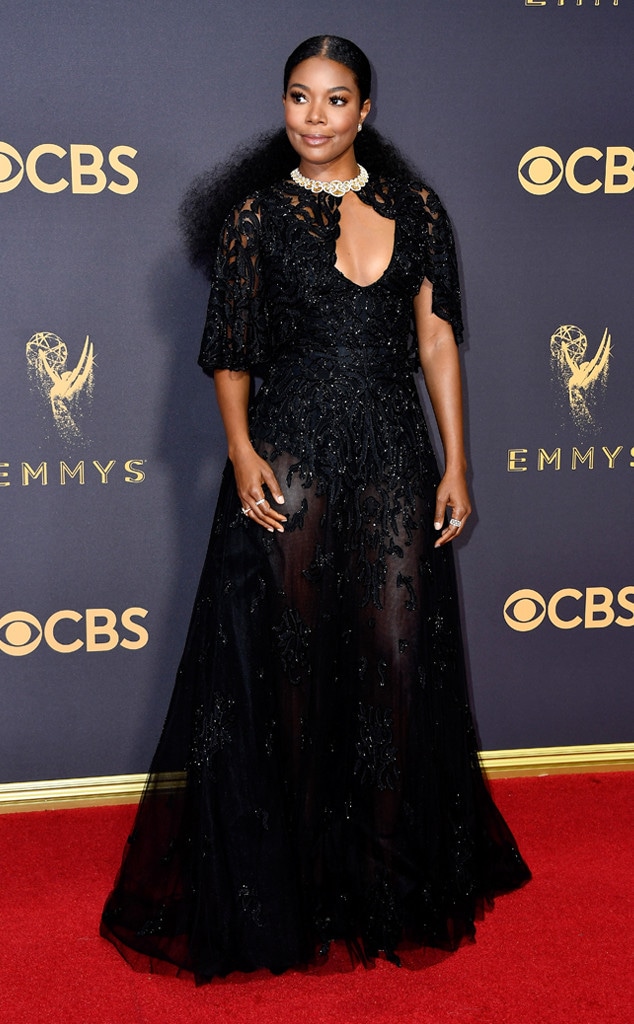 Frazer Harrison/Getty Images
Gabrielle Union stands in solidarity with fellow survivors of sexual violence. 
As members of Hollywood promote the legal defense fund launched to prevent sexual abuse in the workplace and beyond at the 2018 Golden Globes, the actress (who first shared her rape story in 2014) continued to shed light on the issue with a message supporting the Time's Up initiative.
She wrote on Instagram alongside a selfie, "#TimesUp #WhyWeWearBlack This year marked the 25th anniversary of my rape. #MeToo I know I am not alone. Together we can eradicate sexual violence, harassment and abuse. Together we can have true equality."
At 19-years-old, Union was raped at gunpoint while working at a Payless ShoeSource. Her new memoir We're Going to Need More Wine also details the traumatic incident, which inspired the celeb to help others come forward with their own stories. 
Gabrielle continued on social media, "Together we can dismantle white supremacy and racism. Together we can center the voices of the most marginalized among us. Together we can acknowledge the jig is up and its BEEN time for monumental sweeping change. #TimesUpNow"
More than $15 million has been raised since Time's Up was first announced on New Year's Day. The celeb-backed organization also launched the Commission on Eliminating Sexual Harassment and Advancing Equality in the Workplace, which seeks to create safe and equitable work environments.
In an interview with E! News, Union discussed just how prevalent sexual violence still is despite the ongoing efforts to put an end to it. 
"Every time I talk about being raped," she told us, "someone will come up to me in a bathroom or an amusement park and say, 'Me too.' In that instant I am completely connected. I know everything and nothing all at once."
Gabrielle continued at the time, "What we are able to share is a sense of community of survivors and we are just doing our best, but that we put one foot in front of the other. There's light at the end of the tunnel and that's the importance of sharing the stories when you're ready."
Check out all the celebs as they arrive to the 2018 Golden Globes, here.