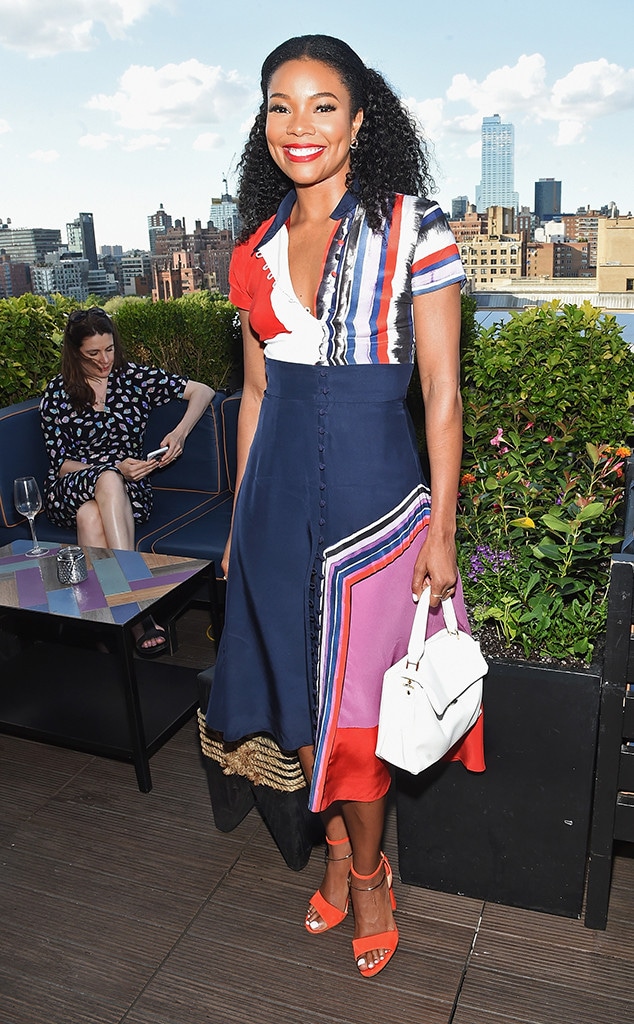 Jamie McCarthy/Getty Images
Gabrielle Union has been fighting a heartbreaking battle millions of women know all too well and recently revealed that it has led her to suffer tremendous loss.
"I have had eight or nine miscarriages," the 44-year-old Being Mary Jane star writes in her new book We're Going to Need More Wine, according to People. "For three years, my body has been a prisoner of trying to get pregnant—I've either been about to go into an IVF cycle, in the middle of an IVF cycle, or coming out of an IVF cycle."
Union has been married to NBA player Dwyane Wade since 2014 and is a stepmother to his three sons from previous relationships.
"I never wanted kids," she told People. "Then I became a stepmom, and there was no place I'd rather be than with them."
Like many celebs, Union has been the target of pregnancy rumors.
"Once a month I look like I'm in my second trimester because I'm bloated," she told People, referring to the side-effects of her IVF injections. "It leads to the questions and it leads to the rumors and anytime I go into a doctor's office I feel like I'm a member of SEAL Team Six undercover because I don't want people to speculate."
Union has talked about her infertility and IVF struggles before.
"So far, it has not happened for us," she told Redbook magazine in 2015. A lot of my friends deal with this. There's a certain amount of shame that is placed on women who have perhaps chosen a career over starting a family younger. The penance for being a career woman is barrenness. You feel like you're wearing a scarlet letter."
"I think TV shows and films kind of make [out that] the frigid, single-focused career woman, that her career is the root of all problems in her life. That's just not the case," she said on NBC's Today show months later. "Fertility is an issue, period. Having a career is not the price you pay for any ill."