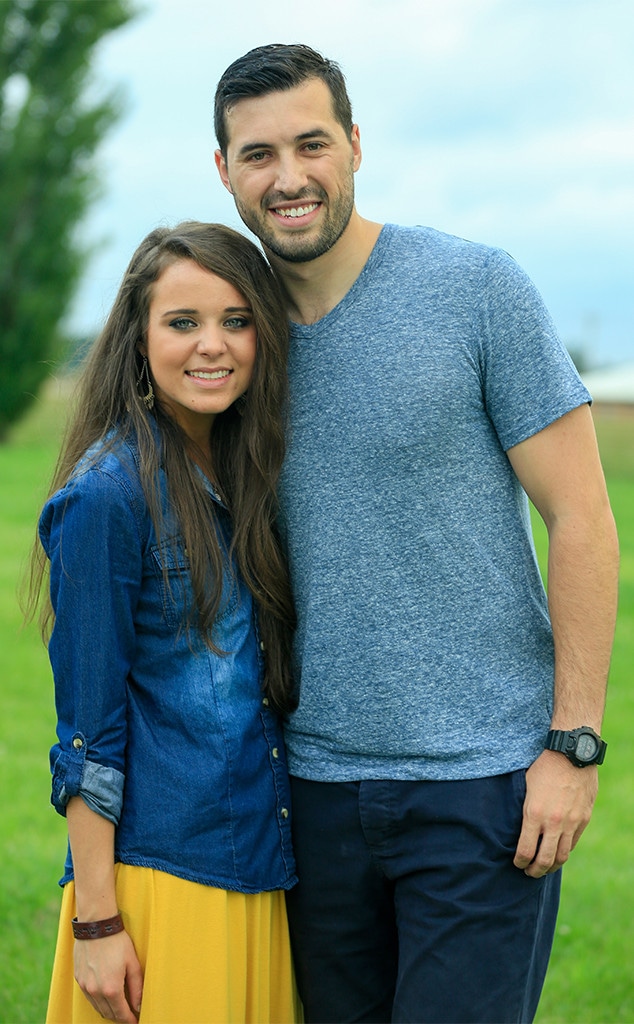 Julia Myers/TLC
Jinger Vuolo (formerly known as Jinger Duggar) is expecting her first child with husband Jeremy Vuolo.
"The past 14 months have been the best of our lives as we have had the wonderful privilege of beginning our journey through life together in marriage," the Counting On stars told Us Weekly, which broke the news. "We both looked forward to the joys of marriage but neither one of us fully understood just how amazing the start of this journey would be. Truly, the Lord's mercies are new every morning! Now, the journey has taken an exciting turn: We are expecting our first child!"
The couple added: "We are praising God for this beautiful gift and ask that you join us in praying for a safe and healthy pregnancy."
In addition to making the announcement, the soon-to-be parents shared Psalm 139:13-14. 
"13 For you formed my inward parts;
you knitted me together in my mother's womb.
14 I praise you, for I am fearfully and wonderfully made.
Wonderful are your works;
my soul knows it very well."
Jinger and Jeremy tied the knot in November 2016 after getting engaged in July 2016. According to People, the TLC star and former pro soccer player had started their official courtship one month prior to their engagement.
The mother-to-be celebrated their one-year anniversary on Instagram.
"It's been 1 year since the day we said 'I do'...it's been the best year of my life!" she wrote alongside a photo of the duo on their wedding day. "Jeremy, you have shown me such love that is too amazing for words. Whether we are talking, going on an adventure together, or simply doing everyday life together—I cherish every moment with you! I love how you lead me in the Word and prayer. Your selflessness and sensitivity and care is remarkable. I love absolutely everything about you and couldn't be more grateful to God for giving me the most incredible husband in the world! I love you, babe!"
Congratulations to the soon-to-be family of three!