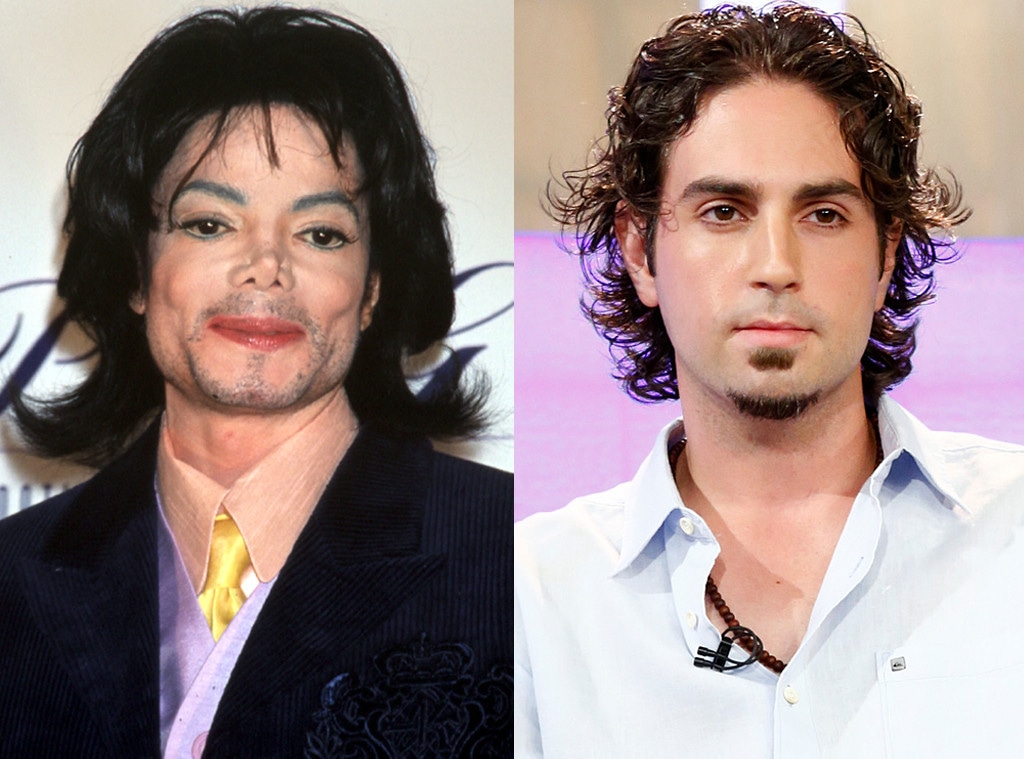 Nancy Kaszerman/ZUMAPress.com; Peter Kramer/NBC/NBC NewsWire via Getty Images
A judge has dismissed a lawsuit that claimed Michael Jackson had sexually abused Wade Robson for years when the choreographer was a child.
The So You Think You Can Dance regular, who is now 35, had filed negligence claims against MJJ Productions and MJJ Ventures, two companies owned by the late King of Pop that employed both of them, and accused the singer of years of molestation.
On Tuesday, a judge ruled that the groups were not liable for Robson's exposure to Jackson, whose attorney had called the abuse claims "outrageous and pathetic." He did not rule on the credibility of the allegations.
The judge said Jackson was the sole shareholder of MJJ Productions and MJJ Ventures, so no one else at the companies had the power to override his wishes, and added that the late star, not the groups, also owned Neverland Ranch, "where some of the abuse is alleged to have occurred."
"Without control over Michael Jackson, the corporate defendants could not impose 'reasonable safeguards' or take 'reasonable steps' to 'avoid acts of unlawful sexual conduct in the future' by Michael Jackson," the judge said, according to legal documents obtained by E! News.
A lawyer for Jackson's estate praised the judge's decision, while Robson's attorney said he plans to appeal the ruling.
"We strongly disagree with the court's ruling, as we firmly believe it is contrary to established California law and sets a dangerous precedent that endangers the State's vulnerable children," his lawyer Vince Finaldi told E! News. "For these reasons, we will be vigorously appealing this decision so that Wade's case can be decided on its factual merits before a jury of his peers. The days of Hollywood legal teams' usage of threats, bullying, intimidation, and disingenuous arguments to convince judges to dismiss cases are numbered."
In 2013, four years after Jackson's death, Robson filed a lawsuit against his estate, saying the pop star molested him for more than seven years. The judge had ruled in 2015 that Robson cannot pursue his allegations against Jackson's estate because he waited too long to file the legal action. The choreographer's attorney said at the time that the molestation claim will then be pursued against Jackson's business entities.
In an amended complaint filed in 2016, Robson and his lawyer claimed that MJJ Productions and MJJ Ventures each "operated as a child sexual abuse operation, specifically designed to locate, attract, lure and seduce child sexual abuse victims." and "designed, developed and operated what is likely the most sophisticated public child sexual abuse procurement and facilitation organization the world has known." In another amended complaint, filed last September, Robson added new negligence claims against the two companies to his suit.
Robson, a native of Australia who has worked with Britney Spears and *NSYNC, had previously denied allegations that Jackson sexually abused him and even testified in his defense during the singer's criminal trial in 2005, when the pop star was acquitted on molestation charges involving another minor. During the proceedings, Robson had said that he was 5 years old when he met the singer, had spent the night at his Neverland Ranch home more than 20 times and often slept in his bedroom.
Robson had said in his 2013 filing that Jackson started sexually abusing him when he was 7 years old and stopped after he turned 14. He said on NBC's Today show weeks later that the singer had manipulated and brainwashed him into lying about years of sexual activity with him, saying, "He would play and train me for these [court] scenarios."
"From day one of the abuse, Michael told me that we loved each other and that this was love, that this was an expression of our love," Robson said. "And he would follow that up with, 'But if you ever tell anyone what we're doing, both of our lives and careers will be over.'" 
—Reporting by Holly Passalaqua and Alli Rosenbloom