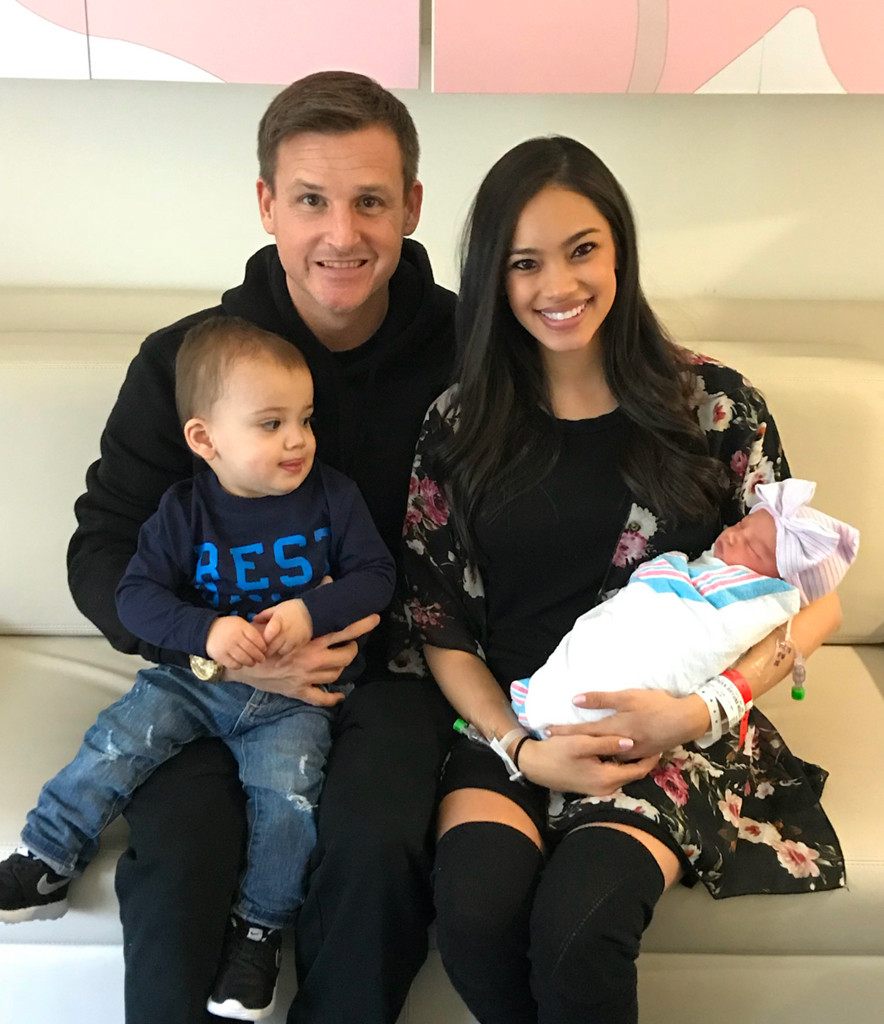 And another baby makes four!
Rob Dyrdek and his wife Bryiana Dyrdek have welcomed a baby girl named Nala Ryan Dyrdek.
"She is an angel from heaven. She is absolute perfection. She is our princess. She is Nala Ryan Dyrdek," Rob wrote on Instagram Friday evening. "So thankful for the strength of my amazing wife and grateful for our growing family."
Bryiana added, "My heart has never been more full than it is right now. @robdyrdek thank you for being the most amazing and supportive husband and the best daddy in the whole world! Kodah, your sissy is so lucky to have you as her big brother and I am so, so proud of you! Nala Ryan Dyrdek, welcome to our family. You are loved beyond measure and there will never be a moment in your life that goes by where you aren't reminded of that."
This is the couple's second child, the Amazingness star and his wife welcomed a baby boy named Kodah Dash Dyrdek in Sept. 2016.