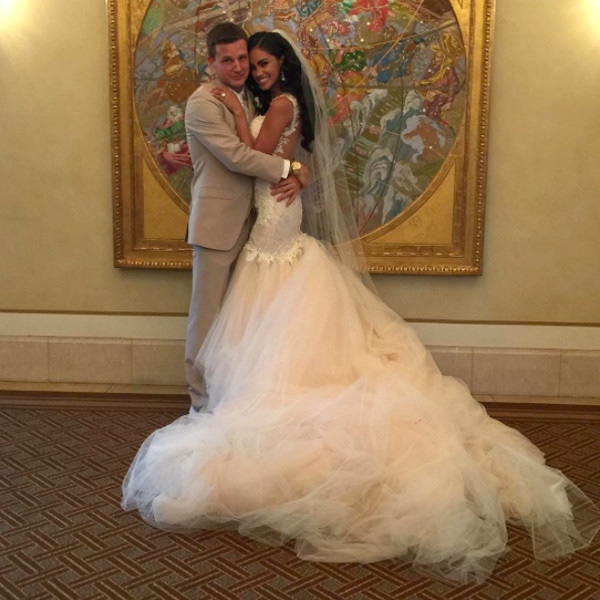 Instagram
Congratulations are in order for Rob Dyrdek!
The star of Rob Dyrdek's Fantasy Factory on MTV married his fiancée Bryiana Noelle Flores Saturday evening.
In the days leading up to the wedding, the reality star couldn't stop gushing about his wife as they showed off their respective attire for the evening.
"Mr. And Mrs. Dyrdek #herecomethedyrdeks," he wrote on Instagram after sharing one final kiss before the ceremony. "Words could never describe how blessed and honored I am to call you my wife. You are my true one love and I promise in faithfulness to love and protect you and our marriage, till the end of time."
Not to be outdone, Bryiana couldn't help but relive her whirlwind romance with the professional skateboarder before her big day.
"You're the reason I believe in love. And you're the answer to my prayers from up above," she wrote on Instagram one day before the wedding. "I love you more than anything in the world and I can't wait to (officially) be your wife."
Close friend and co-star Chris Pfaff was in attendance and was able to share behind-the-scenes moments from the magical day including the groomsmen.
The couple first got engaged back in April at the Disneyland Resort when they were attending the Aladdin Show.
Rob told his then-girlfriend that he was going to the restroom when he was really planning a surprise that included riding an elephant onto the stage where he would ask the million dollar question. As you could have guessed, she totally said yes!
Congratulations to the couple on their exciting new chapter.