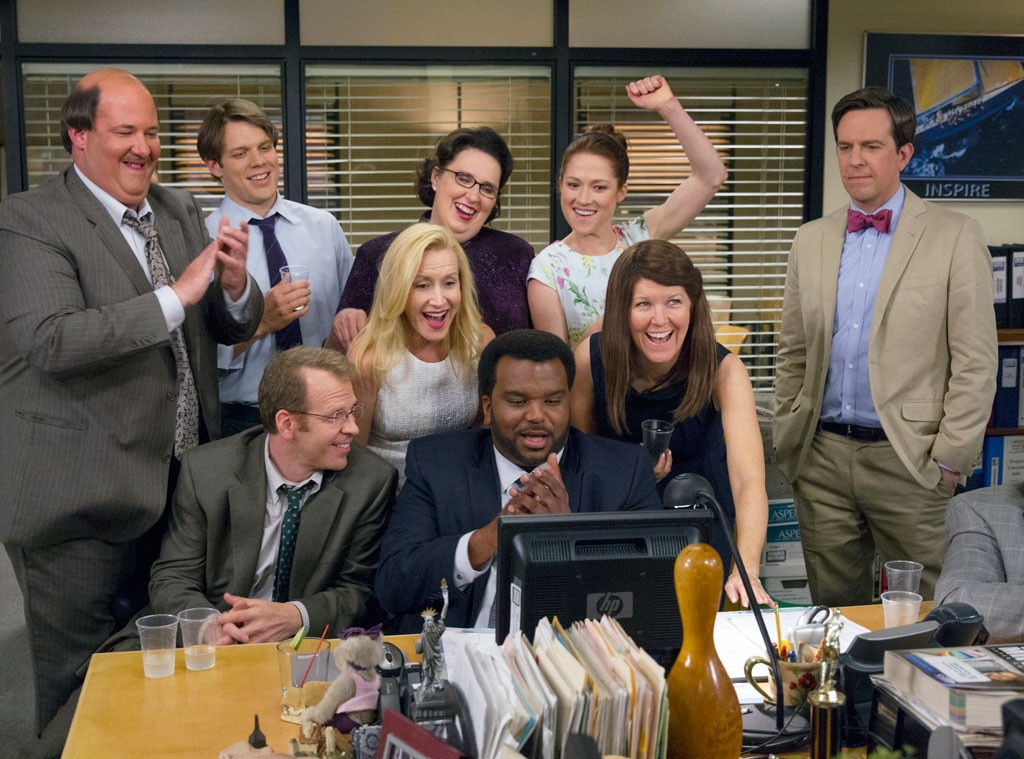 Chris Haston/NBC
Is it time to return to Scranton, Pennsylvania? NBC reportedly thinks so and could be bringing The Office back to life.
While some people might be feeling like Stanley on pretzel day, for many fans, this news might feel more like Toby has returned—for good. How could any version of The Office possibly be the same without the majority of the main cast?
TVLine's report already noted Steve Carell will not be returning, and that the new show, should it come together, will be a "mix of new and old cast members." Viewers already know from the last few seasons of the show's original run that Dunder Mifflin without Michael Scott is like a Jim without a Pam, that's not to say there weren't a few bright spots, but Michael Scott-less seasons eight and nine were definitely not as strong.
While it is a bit of a problem for the revival that The Office turned most of its main cast into big stars, a surprisingly large number of those stars have said they'd be up for returning if a reunion or revival were to happen. So all NBC really has to do is hold them to their word, and this revival could turn out to be exactly the trip to Scranton we've all been dreaming of. 
Scroll down to see what the cast has been up to lately and what they've said about an Office reunion. 
NBC declined to comment on the original revival reports, but Robert Greenblatt, chairman of NBC Entertainment, previously told Deadline there has been talk about more The Office. The network has already brought back Will & Grace to great success.
"We often talk about The Office, I've talked to [Greg Daniels] four times over the past few years. It's always, 'maybe some day but not now'," Greenblatt told Deadline. "There is certainly an open invitation but we don't have anything happening right now. If he wants to do it, I would do it."
That was back in August.
Do you want to see an Office revival? Who do you hope appears in it?
(E! and NBC are both part of the NBCUniversal family.)