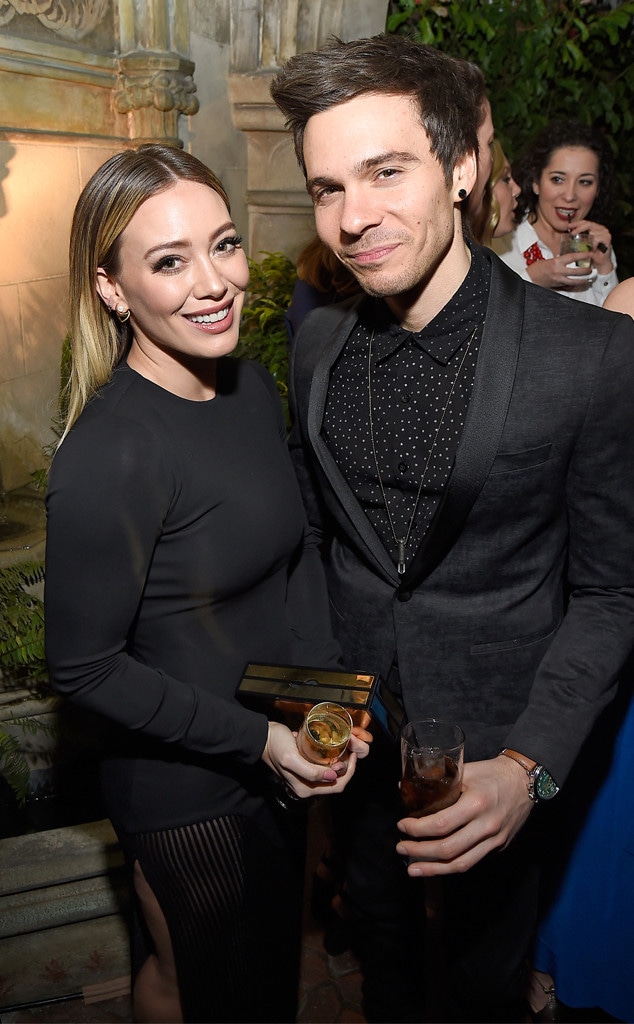 Matt Winkelmeyer/Getty Images for Entertainment Weekly
Hilary Duff is a big believer in second (and sometimes third) chances. 
The Younger star confirmed her and ex-boyfriend Matthew Koma's recent reconciliation during an appearance on The Talk, saying she totally understands why Selena Gomez got back together with Justin Bieber. 
"It's going so great," Hilary gushed about their relationship. "I mean, this is the third time that we've dated and I think that what [Gomez] says has so much merit to it."
She continued, "Timing is such a big deal… third time's a charm!" (E! News confirmed in October that Hilary and Matthew were giving it another shot five months after their first split and three moths after her brief fling with Ely Sandvik.)
From Duff's perspective, "I think that you have history and a past with someone and love, and just because it doesn't work out the first time, the second time, as long as there's not too much damage done, then, it can always work out again."
And as an insider recently revealed to E! News, this celebrity pair "can't get enough of each other."
"Hilary quickly went back to spending a lot of time with Matthew. They've been spending almost their entire weekends together," the insider said. "Hilary loves how effortless it is with him and that they always have a good time no matter what they're doing."
"Him being gone on tour was the main reason things didn't work out the first time around, so now that he's back," our source explained, "they picked up right where they left off."
Could these two get any cuter? We think not!