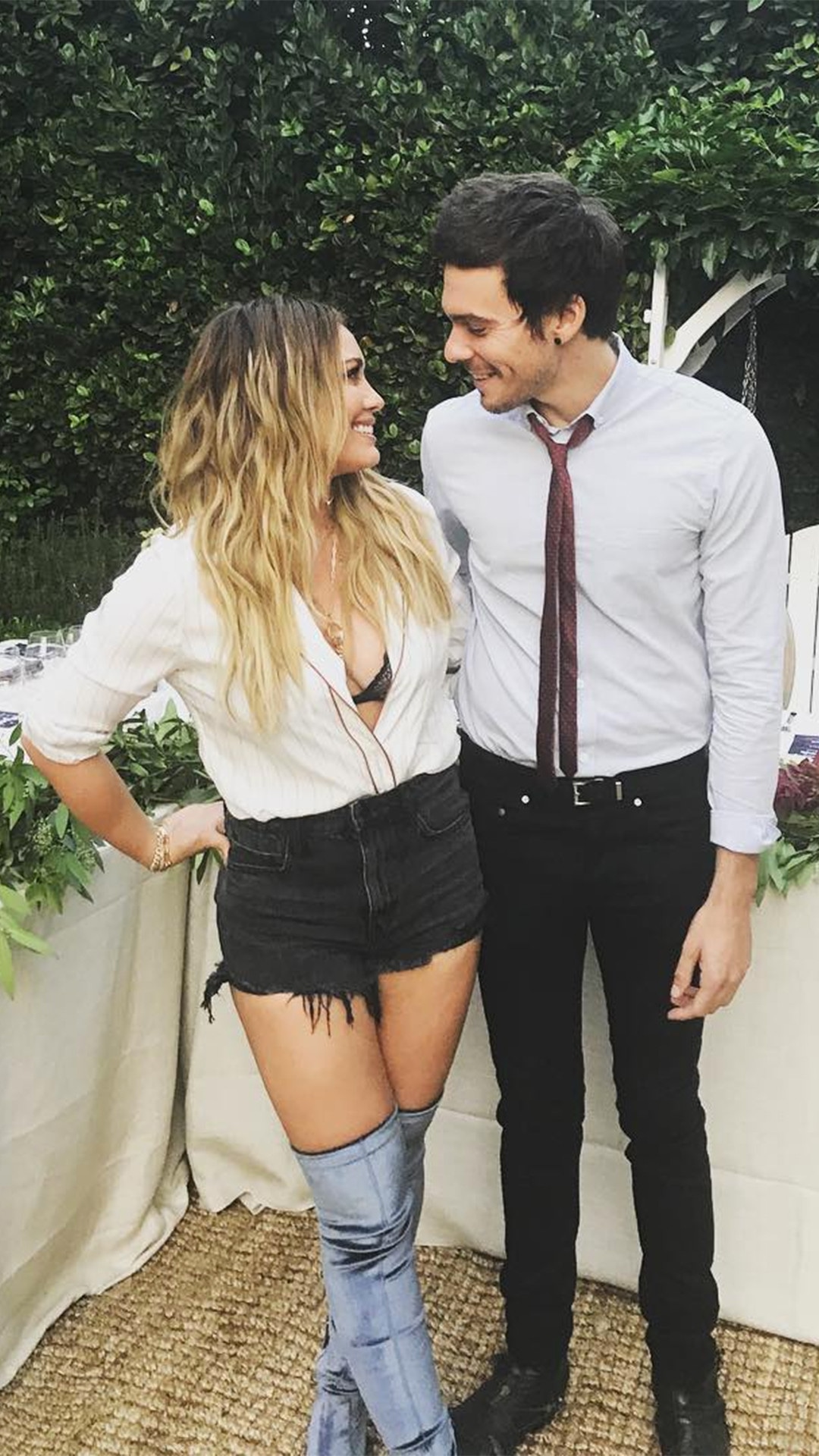 Instagram
Hilary Duff is sealing her rekindled romance with a kiss. 
Seven months after the Younger star and her beau Matthew Koma called it quits, the two are back on and putting their sparks on Instagram display. After confirming they're together again with a sweet snap on Duff's birthday earlier this month, the actress has now shared an adorable boomerang video featuring the lip print she not-so-discreetly left on the musician's cheek during their sushi date. 
As a source told E! News, these two can't "can't get enough of each other."
"Hilary quickly went back to spending a lot of time with Matthew. They've been spending almost their entire weekends together," the insider said. "Hilary loves how effortless it is with him and that they always have a good time no matter what they're doing."
It's almost as if they never broke up in the first place. "Since Matt got back from tour, they've been seeing each other again," the insider explained. "Him being gone on tour was the main reason things didn't work out the first time around, so now that he's back, they picked up right where they left off. 
It sounds like Koma also has her family's stamp of approval. "Her friends and family really adore Matthew," a second source backed up.  
In addition to their chemistry, the Hollywood mom also has music in common with the singer and hit writer. "Hilary also wants to get in the studio with Matthew and they have had a working relationship," the second source added. In fact, for her 30th birthday, he gifted her a guitar. Let the sweet serenades commence!
Ultimately, "she's really happy"—and it certainly shows!