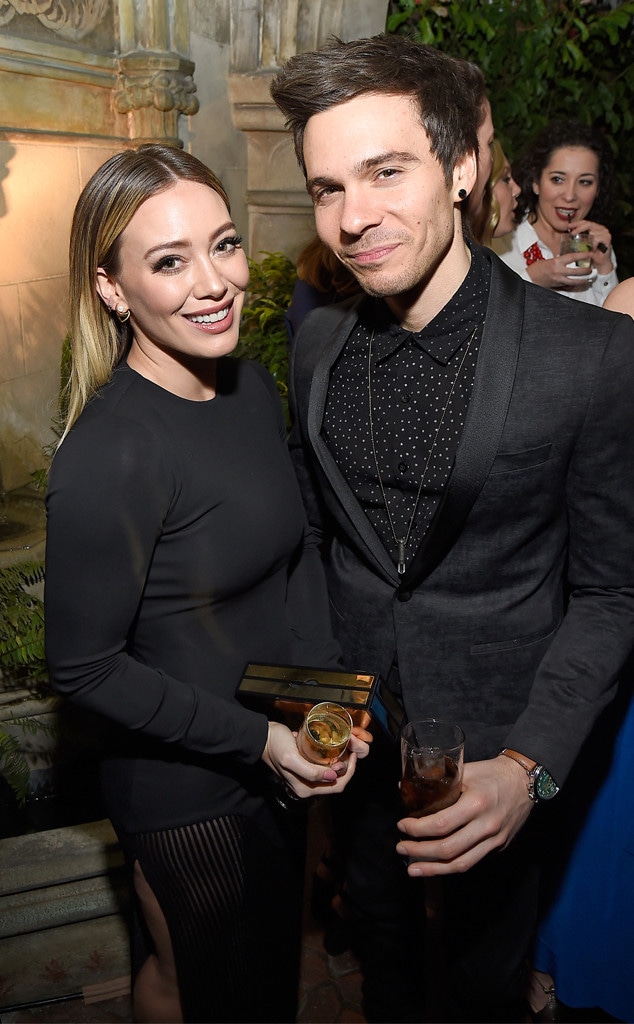 Matt Winkelmeyer/Getty Images for Entertainment Weekly
This romance is so yesterday. 
After a few months of dating, Hilary Duff and Matthew Koma have broken up, according to a source. As the insider confirmed to E! News, the split happened in early March and was triggered by their busy schedules. Currently, the source said Koma is "single" and on tour right now. 
Fans had suspicions of a split when they stopped following each other on Instagram. Meanwhile, the Younger actress reunited with her ex beau and former trainer, Jason Walsh, in New York City on Monday. 
"They were playful with each other," an eyewitness revealed, adding that they left together and went into her apartment building together. The actress is currently in the Big Apple to film the fourth season of the TV Land series. 
It was three months ago that Duff and Koma made their red carpet debut together at Entertainment Weekly's pre-SAG Awards party. However, the star has not spoken publicly about their relationship save for one intimate candid shared on social media. "Take me back to Costa with him," she captioned the shot after the two jetted off to Costa Rica for a February vacation. 
While it was a not-so-subtle confirmation at the time of their budding romance, the actress practices patience before revealing too much online. 
"People don't need to know my business until I really know my business, you know?" she said in an interview for Cosmopolitan. 
Bottom line: she's taking love at her own pace. "I meet, like, one person a year that I'm maybe attracted to," the mom admitted. "I never want to be that girl who's desperate to find a mate."