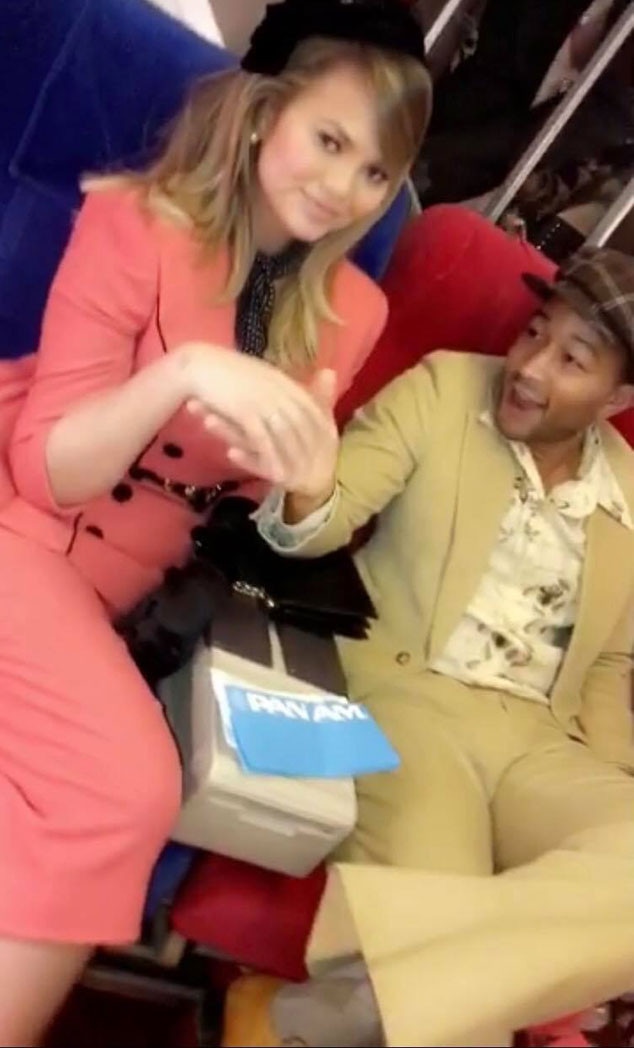 Snapchat
Stars really know how to throw some awesome birthday parties!
On Thursday, Chrissy Teigen celebrated her 32nd birthday with a Pan Am-themed party and the guest list included husband John Legend and celebs Kim Kardashian, Kanye West and Shay Mitchell.
Kris Jenner was also in attendance at Chrissy's birthday party, and she too knows how to throw a great themed bash. 
To celebrate her 60th birthday, Kris had a Great Gatsby-themed celebration with her family and friends. 
Want to see who else had awesome themed birthday celebrations?
Take a look below to see all of the stars who had some of the best themed birthday parties!