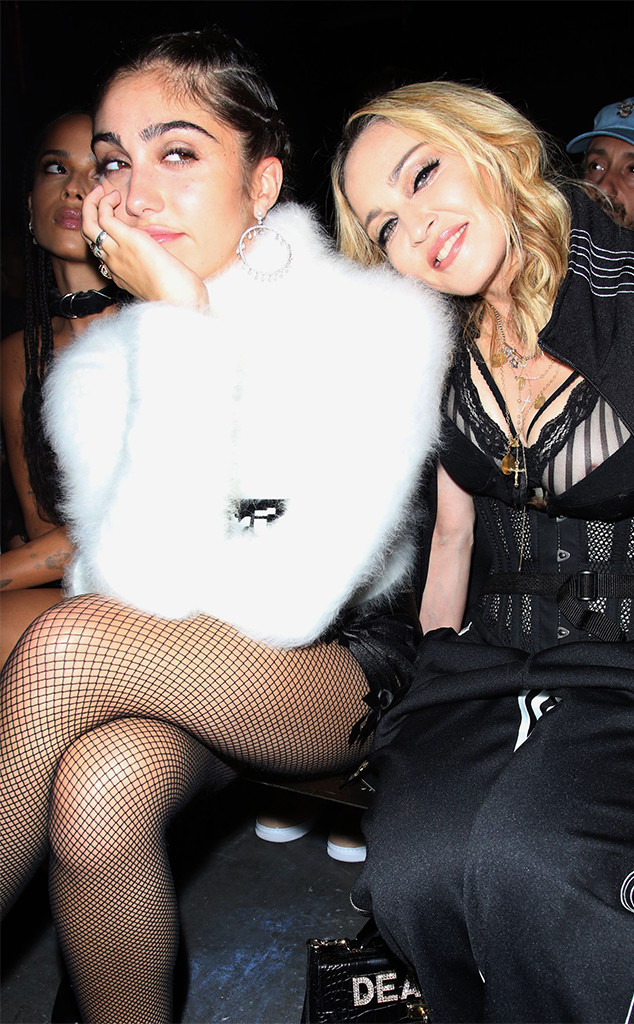 Matt Baron/Rex Shutterstock via ZUMA Press
Once upon a time, a new mom named Madonnasat down with Oprah Winfrey to gush about her baby girl, who was waiting out her mommy's interview in the green room, dressed in pint-size Dolce & Gabbana.
Today, that little baby is turning 21.
That's right, Lourdes Leonnamed after the city of healing and miracles, but also because Madonna just loved the name—is officially old enough to legally enjoy a champagne toast in the United States, if she so desires. Meanwhile, it seems as if it was just yesterday that the world was all aflutter over Madonna being pregnant with her first child, news the Material Girl received while in the middle of shooting Evita, a role that defined "passion project" for the star.
"At first I was a little bit shocked but then I thought, This is a little bit perfect because I'm getting two things I want more than anything, at the same time," the pop icon told Winfrey in 1997 when she sat down for her first interview since Lourdes' birth.
In 1996, with no Twitter or other central social media platform to use to congratulate or criticize celebrities on, people must have reacted to Madonna's pregnancy in a generally sensible manner, right?