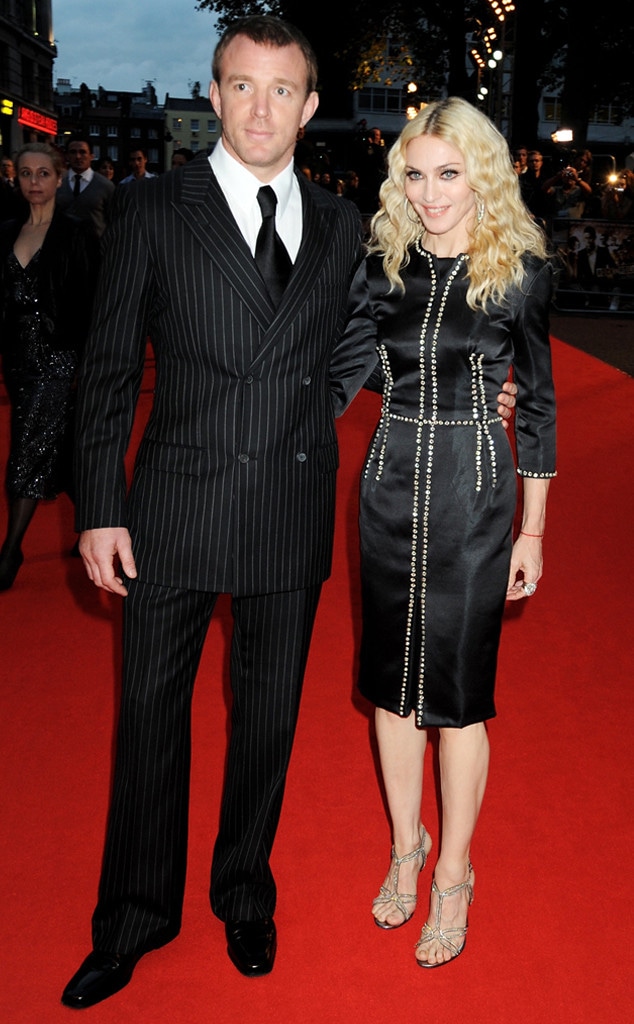 Dave M. Benett/Getty Images
Madonna is opening up about her seven-year marriage to Guy Ritchie.
In a new interview with U.K. paper The Sun, the 56-year-old singer reveals she "felt incarcerated" at times during their relationship.
"I think when you get married you have to be willing to make a lot of compromises and that's fair enough," the Queen of Pop explained. "I think that's the way it goes in relationships. However, you know, I did find myself sometimes in a state of conflict. There were many times when I wanted to express myself as an artist in ways that I don't think my ex-husband felt comfortable with...There were times when I felt incarcerated. I wasn't really allowed to be myself. It doesn't mean that marriage is a bad thing. But if you're an artist you've got to find someone who accepts who you are and are comfortable with that."
Despite her multiple failed relationships, the Rebel Heart crooner says she hasn't sworn off marriage.
"Maybe. Never say never," she told the paper. "I don't have any limitations for myself in terms of relationships...I'm single. But I'd like to have a man around the house—that would be nice. My children like that and enjoy that."
In addition to opening up about her marriage, Madonna also revealed one interesting fact about her sex life: She's never made a sex tape. "I've done a lot of sexually provocative things in my career," the pop star dished. "But the idea of filming myself having sex doesn't really turn me on. The ultimate act of intimacy is just to be with one person in a room without any electronics involved."