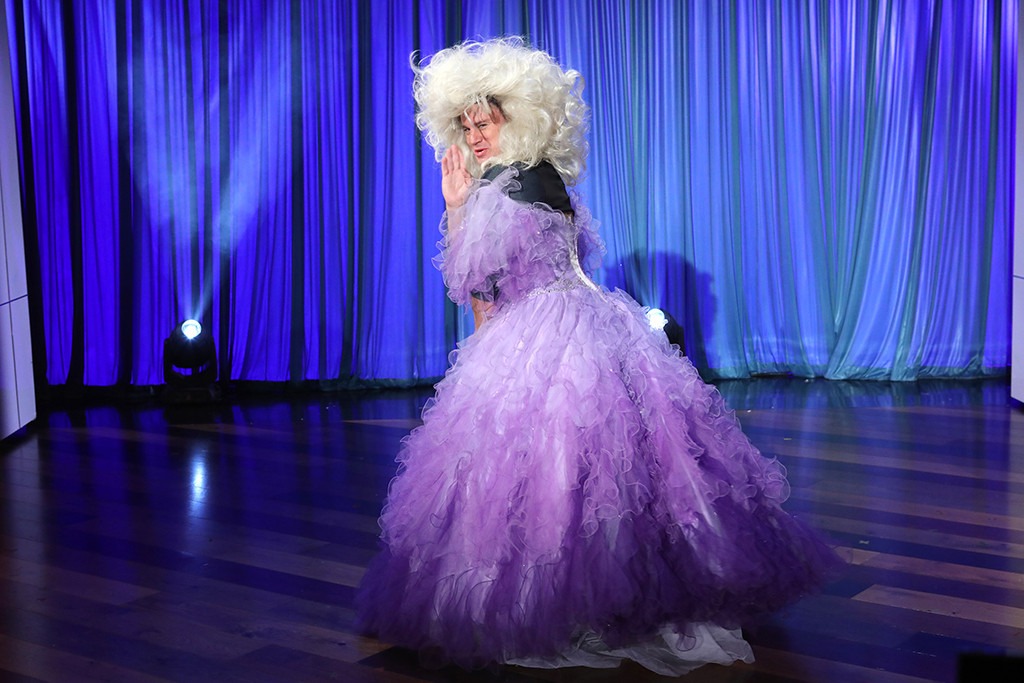 Michael Rozman/Warner Bros.
Halle Berry got her revenge on The Ellen DeGeneres Show Friday.
During San Diego Comic-Con in July, Channing Tatum—the actress' co-star in Kingsman: The Golden Circle—dared her to chug a full glass of whiskey. Berry accepted the challenge, but unfortunately, she spent the rest of the afternoon doing interviews while under the influence.
"All of the Statesman agents are named after boozes. I'm tequila, there's champagne, she's ginger ale—which is not an actual alcohol. I never thought she was going to drink it all," Tatum assured Ellen DeGeneres. Expecting her to decline, he "poured a bunch of whiskey in her glass."
("It was so dumb, Ellen," Berry said last week. "It was so dumb. I was sick for, like, three days.")
Tatum made it up to Berry when she appeared on DeGeneres' eponymous talk show Sept. 8. Though he can't be there in person, he surprised her with strippers from Magic Mike Live. "I was apologizing," Tatum said. "This was my way to say, 'I'm so sorry. Let me bring you this joy.'"
Berry wasn't happy, so she wrote down a dare and sealed it in an envelope for Tatum to open later. DeGeneres read the note aloud, telling him to dress up like a princess and sing "Let It Go."
(Unbeknownst to her, he had already done that when he competed on Lip Sync Battle in 2016.)
After the commercial break, Tatum returned in a wig and a purple dress. Though he fumbled the lyrics, he gave the performance his all. "You did it!" DeGeneres said. "I am so proud of you!"
During his appearance in Friday's episode, Tatum also unveiled exclusive new footage from 20th Century Fox's spy comedy Kingsman: The Golden Circle, in theaters everywhere Sept. 22.