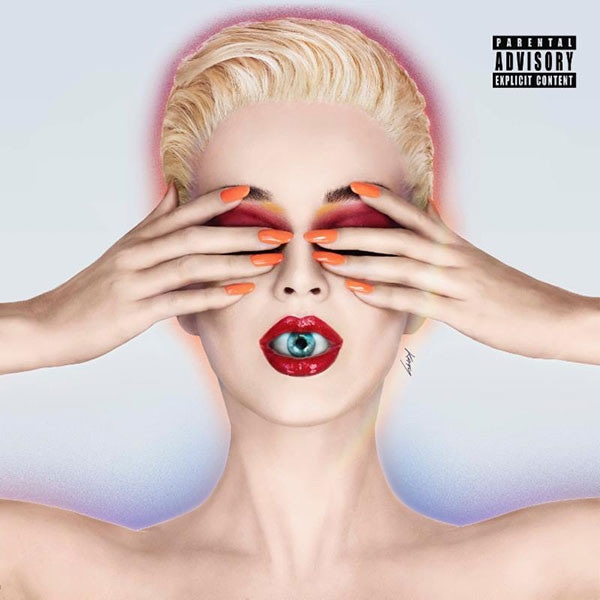 Capitol
Pop stars could learn a thing or two from the Real Housewives.
At midnight, Katy Perry released "Swish Swish" featuring Nicki Minaj—a supposed response to Taylor Swift's 2014 anthem "Bad Blood." Neither singer has said the tracks are about the other—and they likely never will. Because unlike rappers, pop stars rarely—if ever—reveal their target's identities. Of course, it's never prevented music fans from reading in between the lines.
It can all feel a little passive aggressive, like they're "snipers from the side," as Beverly Hills' Erika Girardi once said of former nemesis Lisa Vanderpump. The difference between pop stars and the Bravo stars is that the latter group not only acknowledges the drama—they welcome it.
So, what can they learn from the likes of Atlanta's Sheree Whitfield?
1. Acknowledge the Problem
After Swift spoke to Rolling Stone about a rival in the music industry, Perry referenced the queen bee from Mean Girls, tweeting, "Watch out for the Regina George in sheep's clothing." Though many people assumed it was about Perry, Swift never called her out by name. Months later, the "California Gurls" singer unapologetically confirmed she had tweeted about Swift, telling Billboard, "​​If somebody is trying to defame my character, you're going to hear about it."
Calling someone out can escalate a situation, like when New York City's Bethenny Frankel screamed at LuAnn D'Agastino and accused her of sleeping "with everyone" in Season 8. In other instances, though, it's allowed enemies in every city to resolve their issues...eventually.
2. Defend Yourself
Let's rewind to 2015. Britney Spears teamed up with Iggy Azalea for "Pretty Girls," a fun little song that failed to make an impression on the Billboard charts. The Australian rapper blamed a lack of promotion and seemingly threw Spears under the bus, tweeting, "Unfortunately, I'm just featured." Not usually one for the drama, Spears clapped back by lording her own success over Azalea, who'd canceled her Great Escape tour. "Can't wait to get back to Vegas," she tweeted. "So thankful I have shows for the rest of the year to look forward to... #YouWantAPieceOfMe."
Failure to defend yourself is a death sentence on Real Housewives: Just ask former cast members like New York City's Aviva Drescher and Beverly Hills' Eden Sassoon. Succeed, like Orange County's Tamra Barney and New York City's Ramona Singer, and you'll be a fan favorite.
3. Be Consistent
We're talking about people like Liam Payne and Ed Sheeran: Nice guys who mean well but ultimately stir up a little drama. One Direction's Payne, for example, sort of dissed Harry Styles' solo endeavor, telling Music Choice, "I'll be honest with you, it's not my sort of music. It's not something I'd listen to, but I think he did a great job of doing what he wanted to do. That's the way I'd put it best, I think." One of the reasons the boy band went on hiatus was so that they could individually explore different genres of music—so, we get what he was trying to say. But for someone who said he "only" has nice things to say about his band, he kinda did Styles dirty.
Sheeran, meanwhile, is good friends with Swift—but he's also chummy with Perry. He doesn't need to choose between them—they're adults, after all—but he might want to consider the optics. After he crashed Perry's BBC Radio 1 interview in February, the tabloids had a field day.
So, take Beverly Hills star Kyle Richards advice: "Pick a lane, pick a lane, pick a lane."
4. Keep the Receipts
In 2012, Calvin Harris told BBC Breakfast that he was too "busy" to produced music for Lady Gaga. "You got to pick people whose songs or voice that you like, and at that stage, it was before she was very big, and they sent me songs that I didn't really like," he said at the time. "And that's OK. They didn't really send me any of the big songs. It's just one of those things."
In response, Gaga tweeted, "Never even emailed you @CalvinHarris I guess it's hard to believe I write + produce my music. cuz I'm a woman I don't know about EDM right?" As it turned out, Gaga never reached out to Harris. As he explained in a series of tweets, it was her team who'd inquired about some remix work. Harris later told MTV News the situation had been "rectified."
A good Real Housewives star is prepared for anything—and no one has ever been more ready than New Jersey's Danielle Staub. Archenemy Teresa Giudice surprised her with a copy of Cop Without a Badge in Season 1 and called her a "prostitution whore" who'd lied about her past. When the Season 2 reunion rolled around, Staub one-upped her. As host Andy Cohen watched in horror, she pulled out her purse to reveal the hair extensions Giudice yanked out of her head.
5. "Own It!"
In 2008, Lily Allen explained why she didn't like Perry in a Capital FM interview. "When I met her I was bit frosty with her because someone asked her to describe herself. She's like, 'Aha, I'm like a fatter version of Amy Winehouse and a skinnier version of Lily Allen!' It's like, 'You're not English and you don't write your own songs! Shut up!'" After Perry learned that she'd offended the British singer-songwriter, she told Us Weekly, "I was just kind of joking and trying to be funny. I didn't mean anything by it. Comedians are not necessarily to be taken super seriously."
"Own it!" is a phrase often said on Real Housewives; in fact, Vanderpump mocked Lisa Rinna for how often she said it in Season 7. But the truth always reveals itself, and it's better to get in front of it. After Rinna told Sassoon about Kim Richards' struggles with sobriety, saying she was "close to death," she denied any recollection of the conversation. Eventually, Rinna apologized. It didn't fix her relationship with her former co-star—but Rinna earned the respect of her peers.
6. Be Willing to Apologize
As Elton John sang in 1976, "Sorry Seems to Be the Hardest Word." Twenty-eight years later, he had a falling out with George Michael, blaming the Wham! singer's drug addiction and "deep-rooted unhappiness" for the decision. In response, an Michael said, "Most of what Elton knows about my life is limited to the gossip he hears on the gay grapevine." The two traded barbs in interviews for seven years until 2011, when John apologized and called Michael "a dear friend." The apology took a while, sure, but the two stars remained friends 'til Michael's death in 2016.
Apologies are a dime a dozen on Real Housewives. How often have Orange County's Tamra Barney and Vicki Gunvalson been at each other's throats, only to be pouring booze down each other's throats the next season? Girardi demanded an apology from Dorit Kemsely over "pantygate," which she received multiple times—not that she ever let her co-star off the hook. How many times have cast members gone to a party after a fight only to act like everything is A-OK? When an apology isn't sincere, the problems persist—as Atlanta's Kandi Burruss knows.
7. Accept Defeat
Remember when Common and Drake had beef? In 2011's "Sweet," Common called him a "soft" rapper and sniped, "Singing all around me man, la la la / You ain't motherf---king Frank Sinatra." Drake responded to the diss track in concert, saying, "I might sing, but I ain't no bitch. If Common got something to say, say it to my face." Common denied that his problems with Drake were related to his ex Serena Williams, to whom Drake was romantically linked. After a couple of diss tracks, Common said in 2014 "the war might have been over a girl"—but "it wasn't totally that. It was more of, 'Do you respect me? 'Cause I actually like you as an artist.'"
Mmm, OK. Most fans weren't buying Common's explanation.
Some stars are born to do battle—look no further than Orange County's Kelly Dodd, Beverly Hills' Brandi Glanville and Atlanta's NeNe Leakes. But others, like New York City's Cindy Barshop, Beverly Hills' Kathryn Edwards, New Jersey's Amber Marchese, Miami's Larsa Pippen, Atlanta's DeShawn Snow and Orange County's Peggy Tanous—only survived a single season. Fame is addicting, but as Atlanta's Caroline Manzo proved, sometimes it's better to walk away.
(E! and Bravo are both members of the NBCUniversal family.)