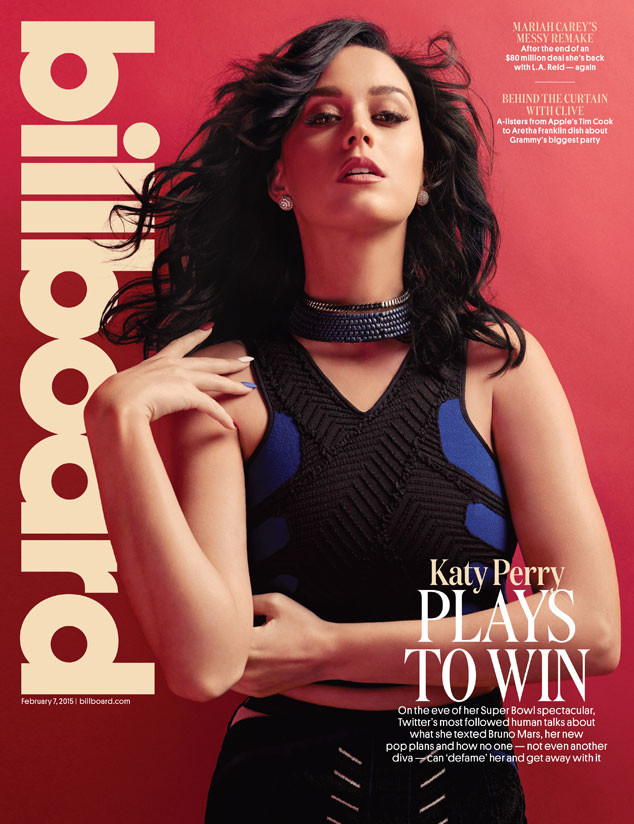 Billboard
You'll definitely hear her "Roar."
Two of pop's biggest princesses came to a head in 2014 when they both went after each other in magazine profiles and on Twitter. That's right, Taylor Swift and Katy Perry are apparently "straight-up" enemies, at least according to Swift, and continue to be so to this day.
The "Roar" singer covers Billboard magazine and opens up about everything from performing at Sunday's Super Bowl to her intense feud with the "Shake It Off" songstress. Although the fight reached its peak when Perry tweeted, "Watch out for the Regina George in sheep's clothing," in response to Swift claiming Perry is her "straight-up enemy" after allegedly trying to "sabotage" her arena tour.
Although it seems like things have quelled between the two pop stars—at least on the social media front—Perry tells the magazine that she will always protect herself and her reputation.
​"​If somebody is trying to defame my character, you're going to hear about it," she says of her feud with T.Swift.