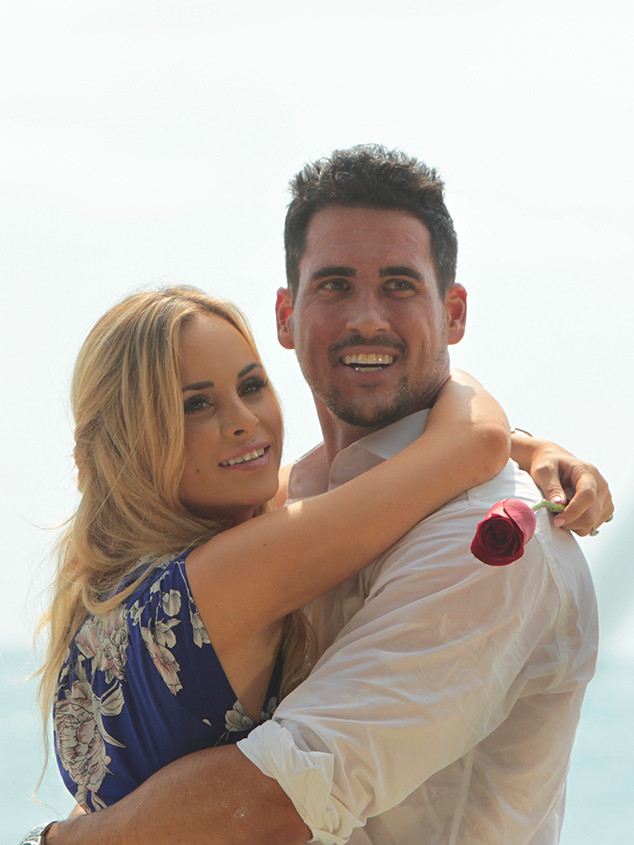 Rick Rowell/ABC
UPDATE: Josh Murray released the following statement exclusively to E! News, in which he threatens taking legal action against his former fiancée.
"I just want Amanda to stop lying about me, stop speaking to the press about me, and for Amanda and her friends to stop trying to cyber bully me," he said.
"I haven't said anything to the press or on social media about her because I moved on with my life. I've been out of the country enjoying vacation with my family. However, if Amanda or any of her friends and family continue to speak falsehoods, misrepresentations, and defame my name, I will have no choice but to move forward with legal actions as I've been advised to do, although I'm really trying not to."
"Amanda was correct in saying I want her to leave me alone, so I'm not sure why she can't just do that and not speak of me because I don't speak of her. At the end of the day, in the past few months, she still had me coming back and staying in our place in LA together, being intimate, and interacting with the kids as a family again. She even flew to Atlanta to spend time with me and stayed with me, so obviously there was interest in being with me despite all the negative and hurtful things that are being said now."
Murray continued, "I'm going on with my life and career, so I'd rather not focus on continuously speaking to the media or writing books about failed relationships."
________
Amanda Stanton has some things she wants to get off her chest when it comes to her and Josh Murray's breakup.
Stanton, a former contestant on The Bachelor and single mother of two from Southern California, and Murray, a Georgia resident and former winner of The Bachelorette who split from star Andi Dorfman, met last year on season three of Bachelor in Paradise. She accepted his proposal at the end of the show. This past January, she confirmed they had broken up.
While the two did appear to rekindle their romance briefly in February, in recent weeks, it's been drama, drama, drama. In an exclusive interview with E! News, Stanton talks about the ugly aftermath of their split, recalls the "red flags" she noticed while dating him and reveals how the breakup affected her daughters.