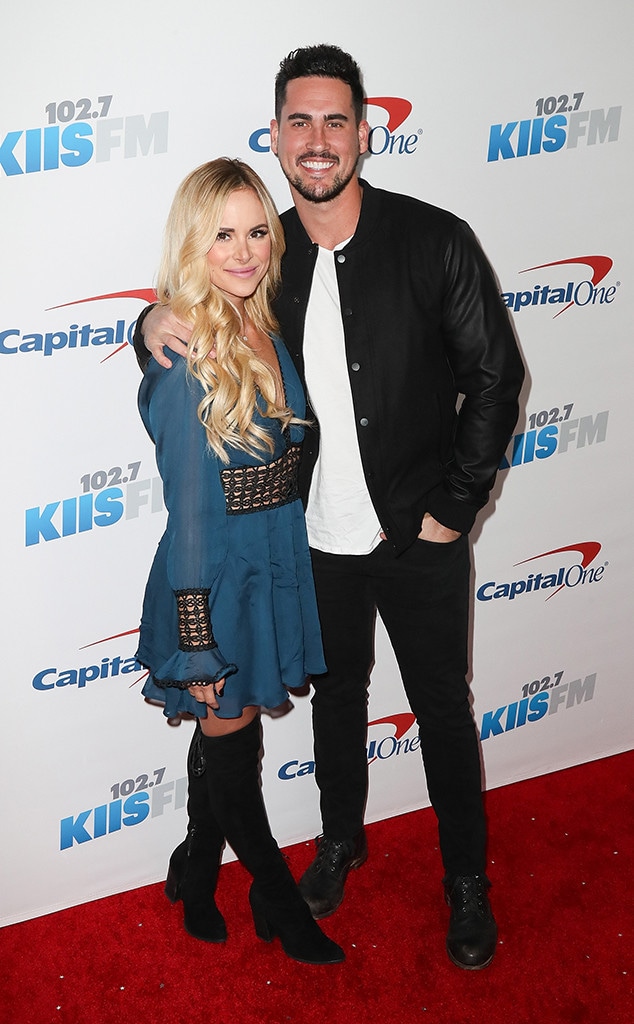 David Livingston/Getty Images
Amanda Stanton and Josh Murray have officially called it quits in their personal paradise. 
The Bachelor in Paradise stars have gone their separate ways, Stanton confirmed to E! News Monday.
"I think there's kind of been a lot  of speculation about our relationship," she told E! News at Sycamore Tavern during The Bachelor's Charity Premiere Party benefiting SheLife and Globe-athon. 
"We did break up and we didn't just come out with a statement. I didn't really know how to go about it—it's kind of a weird thing, but we did break up."
"I think it's good to kind of clear the air because I think there's been so many questions and confusion about our relationship. We did decide to go our separate ways," she added. "It's for the best."
Courtesy Hector Eduardo Gonzalez Hernandez
Now that the new year has officially begun, Stanton is putting romance aside and focusing on the most important people already in her life—her two children.
"It's been such a crazy year for me. I've had so much fun and I've learned a lot about myself," she told E! News. "I'm just excited to focus on myself, focus on my kids and hopefully somewhere down the road I'll meet the right person. But, I'm not really going to go out and look for it right now. I'm just taking a break from dating for a little bit."
"I'm not going to try this year," she continued. "I did a lot of dating in 2016 and a lot of public dating on TV shows and I think I could use a little break right now."
Needless to say, it doesn't sound like Stanton will be doling out roses anytime soon. "I just need to stay away from the TV. It's stressful and, like I said, I've had such a crazy year and I'm just going to take a break from it all—just to focus on my kids, focus on my life and just think about that for now."
E! first reported the trouble in paradise when a source revealed in mid-December that a recent fight between the two seemed all too serious for the volatile pair to last. 
At the time, a second source added that the two are no longer together because of Josh's temper.
Fans caught wind of a secret split when Murray liked an Instagram comment from a follower, which read in part, "May I say it might be high time to find a nice girl outside the media world? Good luck again in Atlanta!!"
The formerly engaged couple were spotted together as recently as early December when they stepped out arm in arm for 102.7 KIISFM's Jingle Ball in Los Angeles and later held hands at Becca Tilley's launch party for her fashion blog.
After their televised engagement, Murray packed up his bags and moved to Orange County to be closer to the mother of two and start spending time together as a big family. "I love that Amanda's a mom. She's an amazing mom," he told E! News before his proposal in September. 
"I'm madly in love with her. She's an amazing woman. She's very sweet, kind, generous—I could go on and on for days!"
—Reporting by Alli Rosenbloom