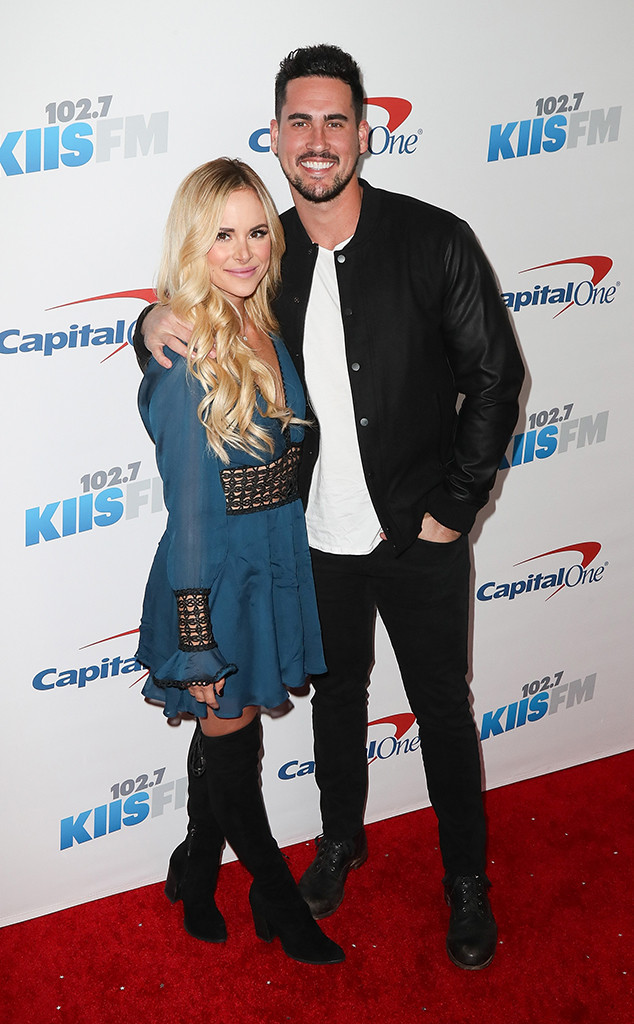 David Livingston/Getty Images
Amanda Stanton and Josh Murray have officially called it quits in their personal paradise.
The Bachelor in Paradise stars have gone their separate ways, Stanton confirmed to E! News Monday.
"I think there's kind of been a lot of speculation about our relationship," she told E! News at Sycamore Tavern during The Bachelor's Charity Premiere Party benefiting SheLife and Globe-athon.
"We did break up and we didn't just come out with a statement. I didn't really know how to go about it—it's kind of a weird thing, but we did break up."
"I think it's good to kind of clear the air because I think there's been so many questions and confusion about our relationship. We did decide to go our separate ways," she added. "It's for the best."