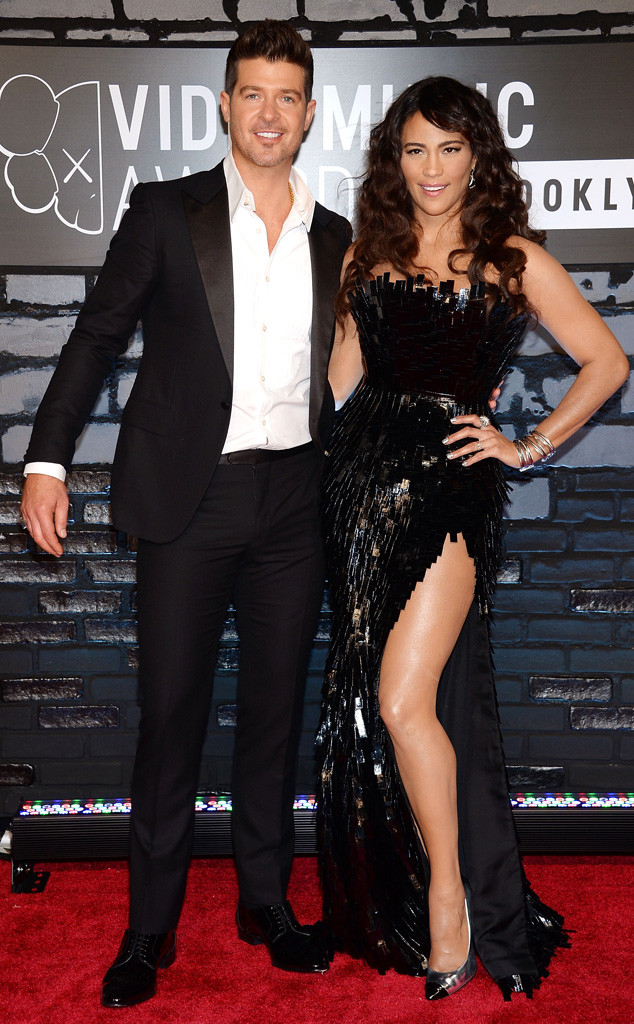 Dimitrios Kambouris/WireImage
There are many, many famous couples—or exes, rather—who had tortured relationships. If your best friend and her boyfriend could break up and make up eight times in a year in the midst of their perfectly ordinary lives, think how wild it can get for celebrities with money to burn, more chances to torpedo mutual trust and endless resources with which to stage grand "I'm sorry, please forgive me" gestures.
Sure, some relationships end with one, or perhaps even both, people being entirely blindsided by what triggered the breakup. But after the dust has settled, more often than not you start to see the clues that all wasn't everything it was cracked up to be for a good long while, if not the whole time.
Robin Thicke and Paula Patton were together for the better part of 21 years and married for almost nine before Patton filed for divorce in 2014, citing irreconcilable differences, the legal catch-all for whatever makes a union ultimately unsalvageable. They also have a son together, Julian, who's now 6 1/2.