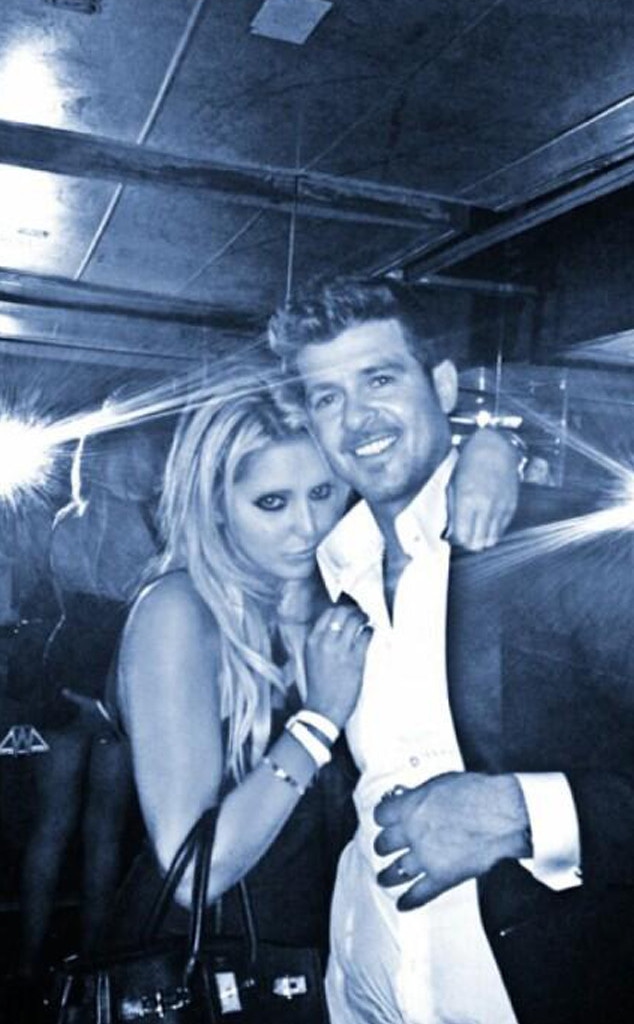 Twitter
What was more shocking than Miley Cyrus' MTV VMAs performance on Sunday? A photo showing Robin Thicke putting his hand on a blond fan's butt at the after party.
The mystery girl, Lana Scolaro, exclusively confirms to E! News that the photo is real, despite reports that his hands aren't on her rear end.
When asked how the photo came about, she explained that she met him a week prior to the party and had "just moved to New York about a month ago."
In the photo, it appears that we can see Thicke and the young lady's backs reflected in a mirror—and his hand looks questionably close to her butt. 
So was she aware of what frenzy would ensue upon posting the snapshot?
"I knew his hand was on my butt, but I didn't know that there was a mirror," she explained.
And despite people claiming that the pic was altered in some way, she explains, "I don't even know how to use Photoshop."
She added, "I didn't even know that was the reflection until I uploaded it, and someone commented on it. I was just like, 'Oh I'll Instagram this photo with Robin Thicke, like everybody else.'"
After she uploaded the captured-on-camera moment, an obviously concerned Twitter user tweeted it to Thicke's wife, actress Paula Patton.
Dasha/FAMEFLYNET PICTURES
"@PaulaPattonXO look at the reflection girl," Jen Leadley, whose profile states that she's in the U.K., tweeted along with the pic.
A source tells E! News that the photo, however, is a "non-issue" between the couple.
The two Hollywood stars are currently in Florida enjoying a much-needed beach getaway after his much criticized performance at the annual award show in Brooklyn on Sunday.