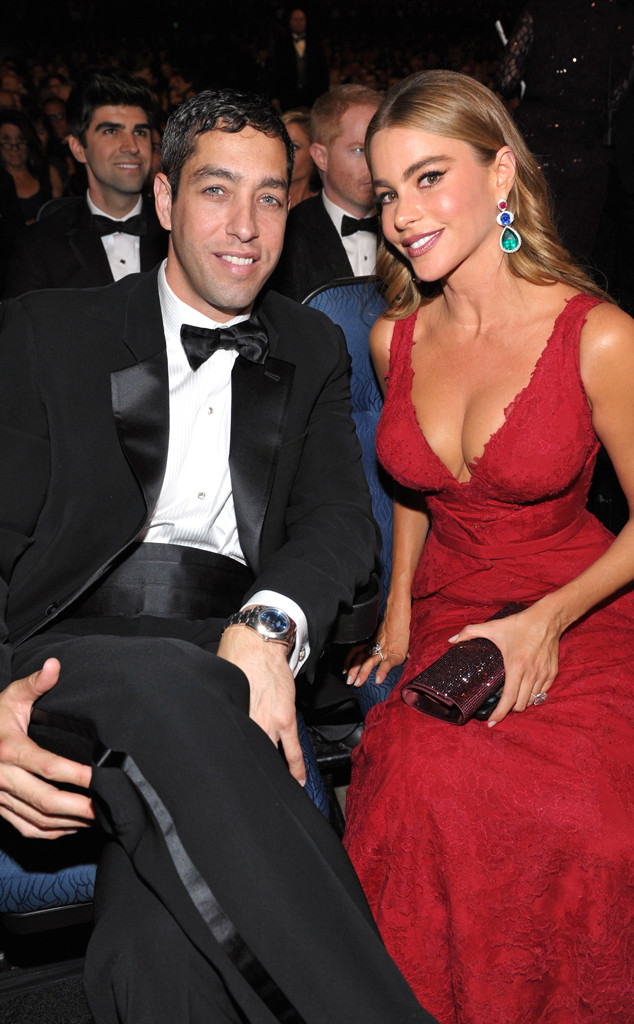 John Shearer/Invision for Academy of Television Arts & Sciences/AP Images
Sofia Vergara wants to put an end to any of Nick Loeb's future attempts to gain access to her frozen embryos.
E! News has obtained the documents the Modern Family star filed on Tuesday, stating her desire to permanently block her ex-fiancé from filing any future lawsuits in an attempt to reach the embryos they froze when they were together and thinking about doing IVF in 2013.
The pair split up in 2014, and later that year, Loeb entered into a lawsuit to gain full custody of the embryos and prevent Vergara from destroying them. However, in December, he voluntarily dismissed the case without prejudice, which Vergara believes is only a means of leaving the door open for future lawsuits.
Thus, she's now seeking a court order to put an end to the legal battle once and for all.