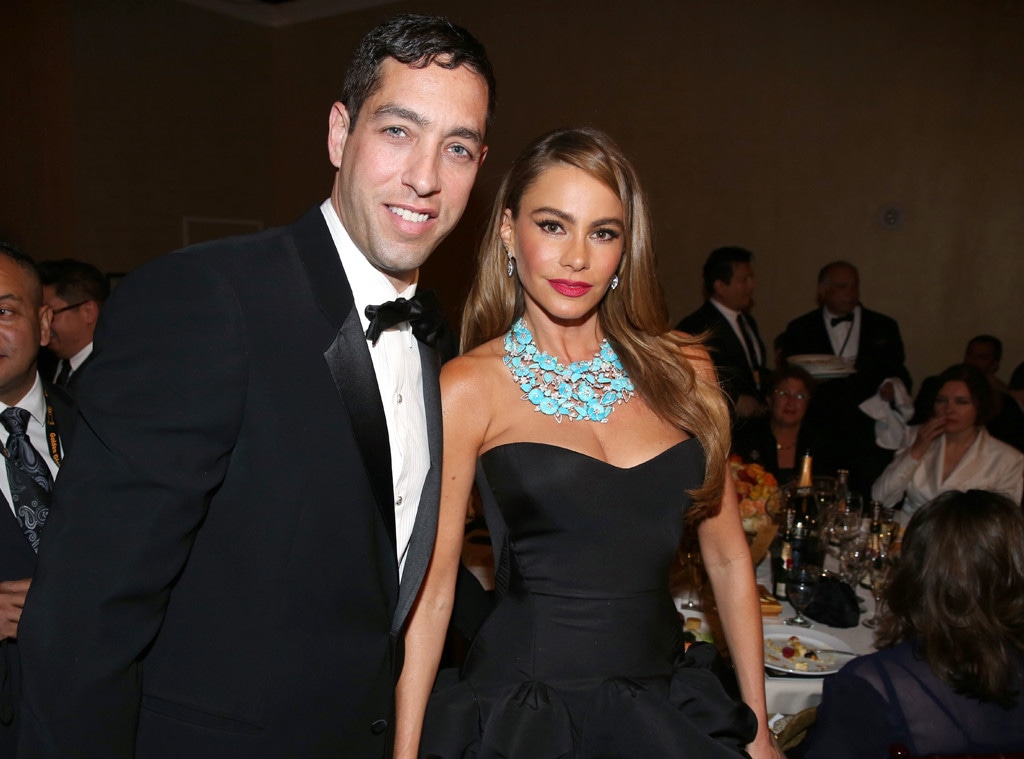 Matt Sayles/Invision/AP
Sofía Vergara and Nick Loeb's embryo battle has gotten even more public, with both appearing on separate morning shows Thursday to discuss the issue.
Speaking to Good Morning America, Vergara insisted that this would be "the last time" she addresses the legal battle because she doesn't "think it's fair." She is busy promoting her upcoming movie Hot Pursuit with Reese Witherspoon, so she said she just wants to focus on her work and her impending nuptials to Joe Manganiello.
"I've been working very hard for 20 years to get to this point," she explained. "I don't like promoting my private life. I don't want to allow this person to take more advantage of my career and try to promote himself."
In addition to feeling like Loeb is exploiting her, Vergara added that this should remain a private matter between the two of them. "This shouldn't be out there for people to give their opinion when there's nothing to talk about. There are papers signed."
The "papers" she references are legal consent forms both parties signed when they decided to pursue conceiving. While she takes an issue with how the battle is playing out in the public eye, she insisted she wasn't "sad" or "angry" about it because of her "super happy" relationship with Joe and her booming career. (She's also getting a star on the Hollywood Walk of Fame Thursday.) What she is upset about, however, is the press.
"I don't understand why the media is allowing a person to just try to put me down and try to make it like something ugly is happening when nothing is happening," she said. "Why is the press allowing somebody to invent things and create press for himself? He's not an actor. He's not a celebrity."
Loeb, however, feels differently. Talking to Today's Hoda Kotb, Loeb explained that his fight for both embryos has nothing to do with holding onto his past relationship with Vergara and everything to do with "moral, legal and ethical concepts" and "nothing else."
"It has nothing to do with her," he told Kotb. "Lives were already created...I wouldn't just toss them aside."
When asked if he would change his mind should he find love tomorrow, he said "absolutely not." He maintained that he is 100% dedicated to the unborn children and would be OK with the Modern Family actress raising them with Joe as long as he was involved in some capacity.
The timing, Kotb said, is questionable. Because Vergara is having such a successful month, the Today show co-anchor asked if his battle's timing had anything to do with her success.
"Absolutely not," he stated, saying the lawsuit was initially leaked to the press and he felt he had to "correct the record."
Regardless of domestic disputes between the estranged exes, Loeb said he just wants a family of his own. "I want these children to have the best lives possible," he said.
(E! and NBC are both part of the NBCUniversal family.)