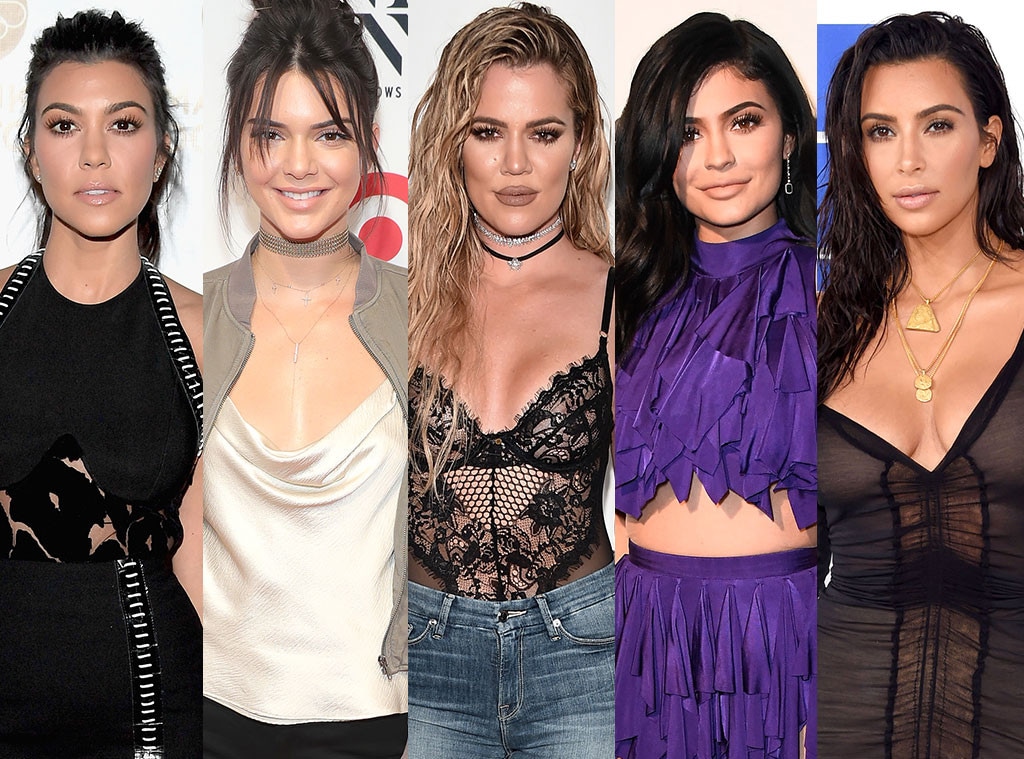 Getty Images
It's no secret that the Kardashian and Jenner ladies have some prime real estate that will make many of us envious, but there are certain parts of their lavish digs that deserve some much-needed attention.
Among the many things Kourtney, Kim, Khloe Kardashian, Kendall and Kylie Jenner are known for, their wardrobe always tends to create some conversation. So, instead of focusing on their entire pad, we want to focus on a the home for their well-known attire—their closets.
We'll tell you right now that these closets are pretty much the size of some people's apartments, and they are just as elaborate and luxurious as you'd imagined.
So, let's take a step into each lady's special place of fashion and relish in the beauty that resides there...
Kourtney Kardashian: While the star has been open about sharing a number of her favorite rooms in her luxurious pad, Kourt has always managed to keep her closet somewhat of a secret. Luckily, her famous mirror selfies on Instagram give us a glimpse into her fashion world, which is probably just what you expected—large, organized and full of items you wish you could call your own.
Instagram.com/theglamourist/Getty Images
Kim Kardashian: Kanye West's ladylove is known for moving constantly, but we know a few things about her most recent closet. First of all, it's not as messy as we've previously seen, and it won't need Yeezy's makeover. During a podcast with Vogue in 2015, Kim said, "They are so organized, you have no idea. I am so excited—we are moving into our new house, so we have to really redo everything." And the inspiration for her closet design is everything you've probably dreamed of. "It's going to look a little bit like a Saint Laurent store. Like marble and brushed gold." Um, yes, please.
Roger Davies/Architectural Digest
Khloe Kardashian: Meanwhile, KoKo has been very generous about sharing the details of her closets, and therefore giving us some serious design and shoe envy. Khloe opened up her closet to Architectural Digest, complete with a chandelier by RH, and a ceiling lined in a Schumacher wallpaper. Did we mention it's huge? The E! star transformed two bedrooms into an impressive closet filled with perfectly organized designer pieces, shoes and accessories. Oh, and we can't forget her 150-square-foot fitness closet, too.
Kendall Jenner: As a supermodel, you can only imagine the array of clothes Kendall has in her closet. For that reason, Jenner has to clean out her condo closet every two months to make room for her stuff. "It's hard at my condo because I don't have enough closet space," she reportedly said. "I also have a rack [of clothes]—it's so messy, I hate it." However, it probably helps that Kendall also has a massive walk-in closet in her 4,800-square-foot Hollywood Hills mansion, which you can see above.
Kylie Jenner: The multi-home owner definitely has her fair share of closet space, and fans got an inside look on her app through various videos. Not only does the young star have a lavish and elaborate walk-in closet for her wardrobe, but she also has a closet dedicate solely to her enormous collection of heels, and it will give you ridiculous shoe envy.
Keeping Up With the Kardashians returns this September, only on E!