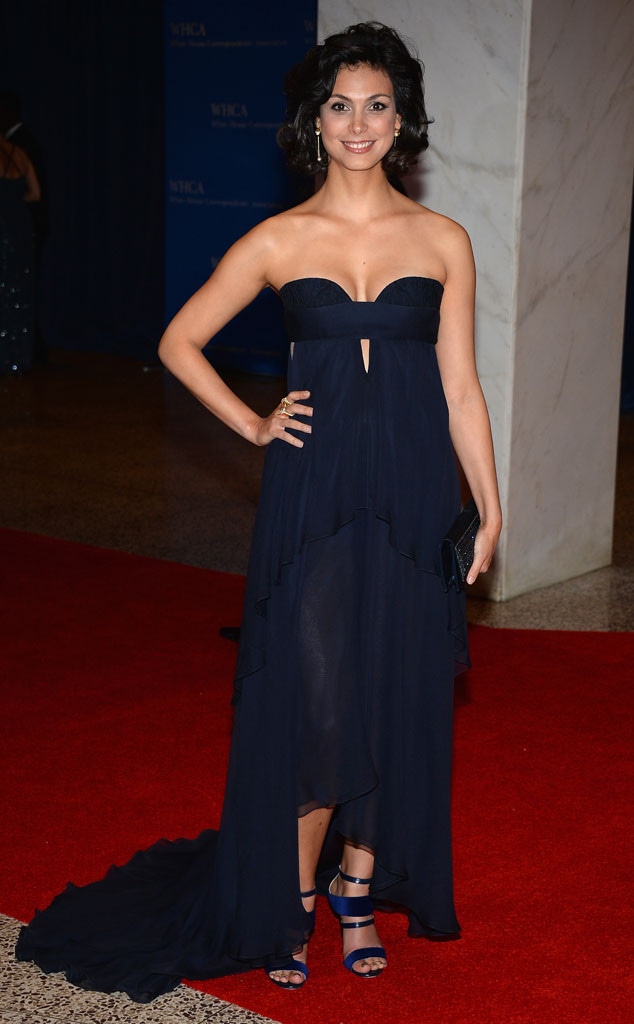 Dimitrios Kambouris/Getty Images
UPDATE: Morena Baccarin's custody battle with ex-husband Austin Chick has come to an end. 
In court documents obtained by E! News, the actress agreed to pay one more year of support to Chick at a rate of $5,000 a month. She'll also pay him $3,500 a month in child support. The custody settlement also allows for Baccarin to stay in New York with their son and Chick will move there. They will share joint legal custody.
As for the property settlement agreement, court docs show Baccarin has agreed to pay Chick an additional $406,000. She will also get their homes in Brazil and Los Angeles while Chick will receive their home in New York City.
————
Morena Baccarin's custody battle over her son Julius is far from over.
The Gotham actress is currently in the midst of trying to get her 3-year-old with ex-husband Austin Chick to Brazil to visit her dying grandmother.
A source tells E! News that the personal matter is "heartbreaking" and that "this whole situation has been challenging at every level."
According to court documents obtained by TMZ, Baccarin asked Chick to consent to letting her take Julius to the country but he didn't approve due to the ongoing Zika epidemic.
Watch:
Morena Baccarin "Banged Out" Sex Scenes With Ryan Reynolds
As a result, the former Homeland actress is asking the courts to issue an order which would allow her to take Julius to Brazil with Ben McKenzie and their baby girl.
After almost a yearlong battle, Chick and Baccarin's divorce was finalized in May of this year.
She was also previously ordered to pay Chick more than $22,000 per month in child and spousal support.
But this year has been met with plenty of highs for Baccarin as well as she welcomed daughter Frances Laiz Setta Schenkkan with McKenzie March 2.
"All are happy and healthy and appreciate the well-wishes," Baccarin's rep told E! News in a statement at the time, reiterating that the couple is "so happy."
(Originally published Tuesday, November 15, 2016 at 5:37 p.m. PST)