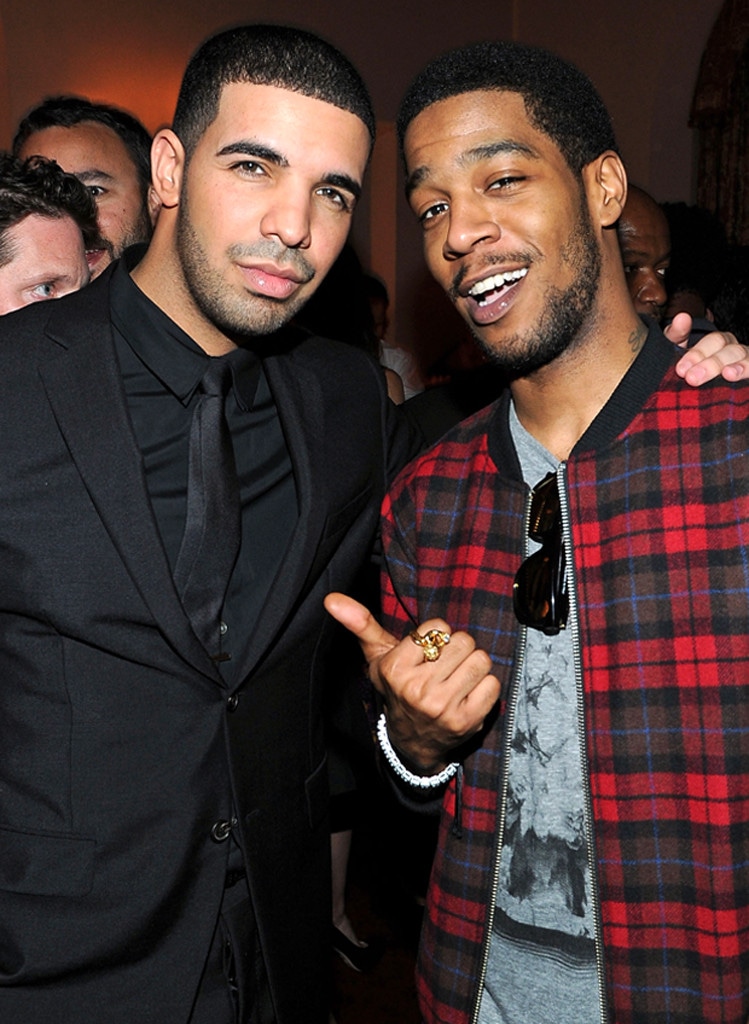 Michael Buckner/Getty Images for GQ
Another day, another rap feud...
In case you missed it last month, Kid Cudi went on a Twitter rant about Kanye West and Drake, claiming they use ghost writers for their music (because we haven't heard that before, right?). 'Ye responded in concert, admitting he felt "disrespected" by Kudi, who he brought on to his label GOOD music.
Drake, on the other hand, laughed the comments off during one of his shows. "Boy, you getting way too high, you need to Cud-it," he said to the crowd, referencing O.T. Genasis' "Cut It."
However, Drizzy released some new music on Monday in honor of his 30th birthday, and one of the tracks titled "Two Birds, One Stone" made a bigger jab at Cudi.
"I like your old shit, but wasn't in love with the latest," he raps before referencing Cudi's 2009 album. "You were the Man on the Moon, now you just go through your phases."
On Friday, Cudi responded to Drake, taking to Twitter and writing, "@Drake Say it to face, p---y. You think it's a game. I wanna see you say it to my face. I'll be out soon. Promise."
Cudi is currently in rehab after checking in due to "depression and suicidal urges."
The Cleveland native made the shocking announcement to fans on his Facebook page, writing, "It's been difficult for me to find the words to what I'm about to share with you because I feel ashamed. Ashamed to be a leader and hero to so many while admitting I've been living a lie. It took me a while to get to this place of commitment, but it is something I have to do for myself, my family, my best friend/daughter and all of you, my fans. Yesterday I checked myself into rehab for depression and suicidal urges."