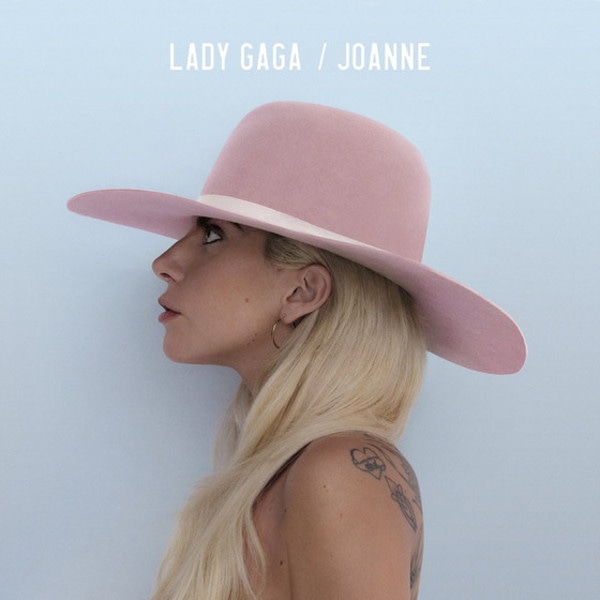 She has over 63 million followers on social media, but as Lady Gaga approaches the debut of her long-awaited fifth studio album, her goal is to return to a time when people connected without digital barriers. 
In her newest musical act, the 30-year-old multi-Grammy winner is vying for the human connections that are often lost in the social media-saturated world we exist in today—for her fans' sake and for her own. 
"I kept envisioning this girl in the middle of the country somewhere crying her eyes out in the field with a drink in her hand and her kid in the other, going, 'I can't believe that Lady Gaga understands how I feel,'" Lady Gaga told E! News about her objective for Joanne, set for release on Oct. 21. "The point of this record was to find that human connection with the world in a deeper way."
Veronica Ibarra/FilmMagic
"The truth is I want nothing more for both myself and for other people than human connection and love," she continued. "I just want to be closer to not only my fans, but other people and to build a relationship with them through the music where they know that I'm their sister, know that I'm their friend."
For Gaga, who rose to international fame by the time she was 22 years old, that desire for human connection grew from her own unavoidable isolation as a an in-demand star on the rise. 
"When your career changes like mine did...it can be harder to go into a bar and just have a normal conversation with someone, that they would look as me as just a normal girl and as a normal person," she told E! News. 
In a traditional tale of life imitating art, the "Perfect Illusion" songstress was able to find the connections she was searching for in making Joanne. 
"I ended up making great friends with all of the musicians that I worked with making the album and they reminded me that I could still have that," she recalled. "The album came from me building connections to them and then working on creating music that would further help me do that with others."
http://ladygaga.wikia.com
However, there was one connection in particular that inspired the album's theme—the one she shares with her late aunt and father's sister, Joanne Stefani Germanotta. At 19, Joanne passed away from Lupus, 12 years before the singer's birth. Lady Gaga's real name is Stefani Joanne, an inversion of her aunt's moniker and just one of the many ways Gaga says they are forever tied to one another despite never physically meeting.
"My connection to her has been strong my whole life. I always wondered what it was—the mystery of Joanne—this person that I never got to meet that was an absolute tornado of both love and tragedy," she recalled.
Among the women's similarities, Gaga noted their mutual creativity and penchant for writing, poetry and crafting. "I have all of her heirlooms. She made a chessboard out of clothespins and emery boards that you file your nails with. She would make art and painting. She was someone that did needlepoint and she was a sweet girl that knitted for my Grandma. She worked with her hands," Gaga described.
As her family still mourns Joanne's untimely death, Gaga continues to use her aunt as lifetime inspiration. "She was a powerful, beautiful force in my family's life and then it's like a beautiful light that just goes out, so I've always used the fact that she didn't get to live the rest of her life as a sense of strength and power within me that I have to go out and live the rest for her," she said. 
As an element of that goal, Gaga crafted the namesake album, which is packed with all kinds of musical styles, to get people grooving—together. "That's what I want people to feel from Joanne, that you can go out and venture into new territory in your life and you can be vulnerable and you can connect more humanly with other people and you can do it in the name of those we left behind," she described.  
Fans will get the chance to dance to the new tracks as Lady Gaga sings them herself during intimate shows for her upcoming Dive Bar Tour with Bud Light Music. To find out more details, fans can turn to Bud Light's Facebook page on October 5th at 10 p.m. EST.
"It really brings me back to my roots of when I was 19," Gaga said of the collaboration with Bud Light. "That's when I really decided that I was going to go off and fight to be a singer and a songwriter and make a career out of it and that was the year that Joanne died—when she was 19."
Whether she's performing at a local bar or on the stage of the upcoming Super Bowl, Lady Gaga's ultimate goal is to bring the vivacious spirit of her aunt to life through her newest melodies. "I hope that I can bring these Joanne vibes to the world," Gaga concluded. "Joanne wouldn't be on her phone because she would have to look around and see life and what was happening because she never got to see it."