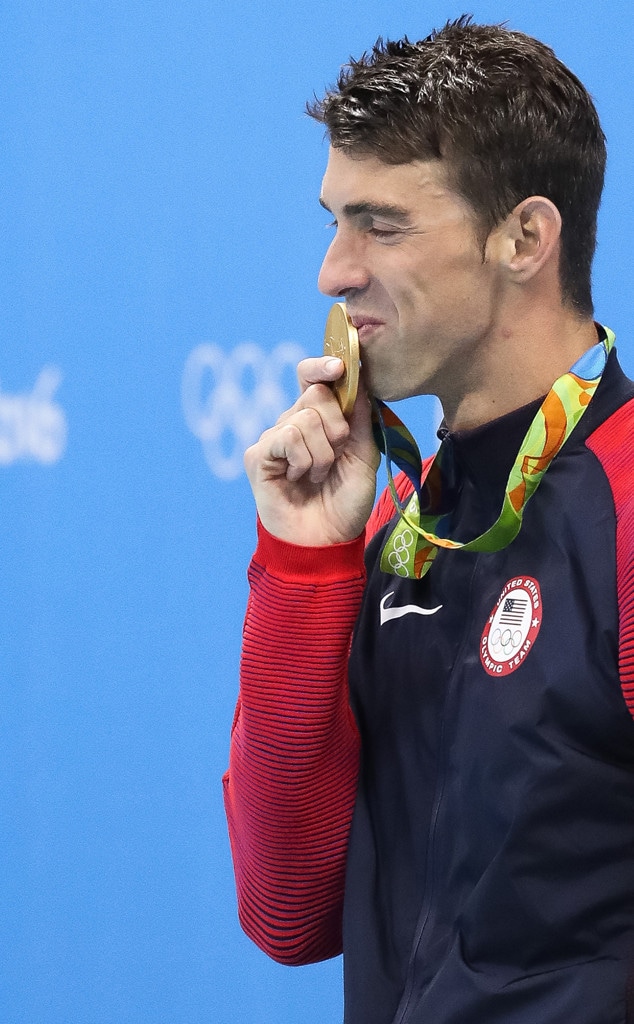 Agencia Estado via AP Images
Long live one of the greatest Olympic athletes Team USA has ever seen.
Saturday night marked the finale for a swimmer who walked away with 23 career gold medals and 28 medals overall in his career. Yes, we're talking about the one and only Michael Phelps. 
In his final race—Men's 4x100m Medley Relay—the champion and his teammates won gold and even set an Olympic record. Not too shabby, are we right? "I think you could tell I was more emotional after the relay this time than I was last time," Michael shared minutes after his last competition. "It's been an honor to be a part of these relays." 
While viewers would absolutely love to see the 31-year-old return to the games in 2020, the proud dad admitted that the time has finally come to move on.
"I will just clarify that Ryan Lochte doesn't know what he is talking about," Michael told reporters Friday evening when discussing his teammate's recent interview. "I am not coming back in four years."
Instead, Michael has a wedding to plan and plenty of family time to look forward to as he heads home to the United States. During an interview last week with Access Hollywood, Nicole Johnson admitted that a date has been set for when she will say "I Do" to Michael.
"It'll be small and intimate for the wedding, and then we're throwing a massive bash for everyone in the states," she shared. "I've been planning as we've been leading up to this, so I think I have the wedding in order and now it's on to the party for the fun."
There's also time with his son Boomer Phelps who has become an Instagram star in his own right as he attends the games wearing some pretty patriotic clothing.
"To be able to share [this experience] with Boomer, even though he won't remember outside of all the pictures, all the videos, it's really neat," Nicole shared on NBC's Today.  And for those wondering, baby Boomer has already enjoyed some fun in the water. Just look at the picture Michael posted earlier this summer in the family pool.
"The little man loved the water today!!" he shared on Instagram. "boomerrphelps and I got some extra laps in today!! #mpswim."
And while many experts believe Michael will continue to have lucrative endorsements for years to come—he has contracts with Under Armour, Omega and Aqua Lung—Michael appears to already be keeping all things water close to his heart.
In addition to USA Swimming wanting him to stay on as an ambassador as well as Michael's work with his foundation, it's safe to say wherever life will go, water will likely follow.
"I'm just ready for something different. My swimming career might be over but I have a future ahead of me. Time to turn the page and start whatever I want," he shared on Saturday night. "It's not the end of a career, it's the beginning of a new journey and I'm just looking forward to that."
Watch E! News at 7 p.m. and 11 p.m. for the latest excitement from Rio!